Chiefs' Patrick Mahomes reveals advantage after Tyreek Hill's trade
May 27, 2022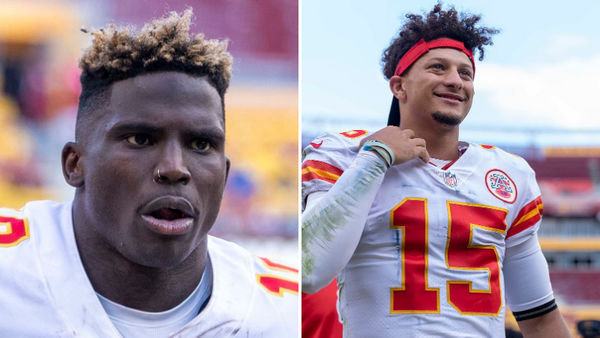 Without a doubt, the Kansas City Chiefs is one of the best performing offense teams in the NFL. The franchise has quarterback Patrick Mahomes and wide receiver Tyreek Hill who recently was released to the Miami Dolphins in March this year.
Releasing Hill earlier in the offseason might be a shocking outcome to some since the professional WR helped the Chiefs to win the Super Bowl LIV title over the San Francisco 49ers. Moreover, the move also marked Kansas undergoing a period of adjusting its lineup ahead of the regular season in September.
Mahomes revealed that there are myriad reasons why releasing Hill for a trade package consisting of a total of five various draft picks is not a bad move for Kansas. Moreover, the QB also thinks that the franchise's offense is going to involve other players instead of focusing on one guy, likely referring to Hill.
'It's going to be everybody' Mahomes says about Kansas offense
The Chiefs traded Hill who played for the franchise since 2016. Eventually, all great things must come to an end, that is in the case of Kansas involved a choke-full of draft picks.
March 23, marked Hill parting from Kansas and heading off to play in Miami. The trade of the three-time First-team All-Pro was royal. The Dolphins had to let go of their 2022 first-round pick which was received from the 49ers. Miami also exchanges a 2022 second-round pick, two fourth-round picks, and a 2023 sixth-round pick for the professional WR.
Post-trade might have looked grim for Kansas, but instead of finding one replacement for Hill, the Chiefs signed two WRs. The first WR was the former Pittsburgh Steelers JuJu Smith-Schuster and Marquez Valdes-Scantling who was picked fresh from the Green Bay Packers.
Both of the WRs, open wider throwing opportunities for Kansas' QBs lineup, one of which is Mahomes. The 26-year-old shared that the Chiefs' organized team activities or OTAs are paying off as newly signed players have built the expected chemistry with the other teammates.
Mahomes praised Smith-Schuster and Valdes-Scantling's hard labor in the first weeks of the offseason program.
"JuJu some of those guys were down there every day, pretty much. And I think the first day (of OTAs), JuJu had a big day—he got a lot of big catches down the sideline. And then the second day Marquez got a big day," Mahomes said.
"And so, I think that's what you're going to see from this offense this year, is it's going to be everybody. It's not going to be one guy. And, obviously, Travis is still going to get a lot of completions, a lot of yards. But I think the whole receiving room is going to have big days. And I think that's something we can use to our advantage."
Mahomes also made reference to when the Chiefs had their worst offense career in 2021 and appeared optimistic that in the upcoming season, Kansas have countless great opportunities, one of which is the franchise's wide receiving section.
"I think you saw last year, defenses had started to formulate a good game plan—at least at the beginning of the season—of trying to kind of maintain stopping Tyreek and stopping 'Trav.' And we had to find ways to have success other ways so we could get those guys open," Mahomes added.
"I think this year, we'll become different where you're not going to know where you're going to get the deep ball from, you're not going to know where you're going to get the short pass from because we have a lot of different guys that can do it all."
According to a few cents from Mahomes, then it is likely that the Chiefs had struck a gold mine for their recruiting game this year.
"I think having all those guys, I think it'll help us get more of those deep throws that we've been accustomed to," Mahomes said.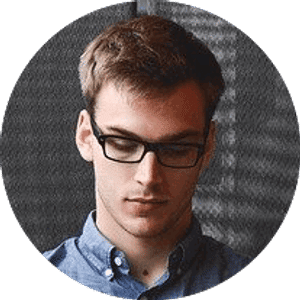 Jake Williams
Jake Williams is a sports gambling expert. He's been writing in the sports betting and DFS industry for over a decade. He specializes in MLB and NBA, along with College Basketball and College Football.