Steve Sarkisian, Nick Saban to reunite in September's game between Texas, Alabama
July 15, 2022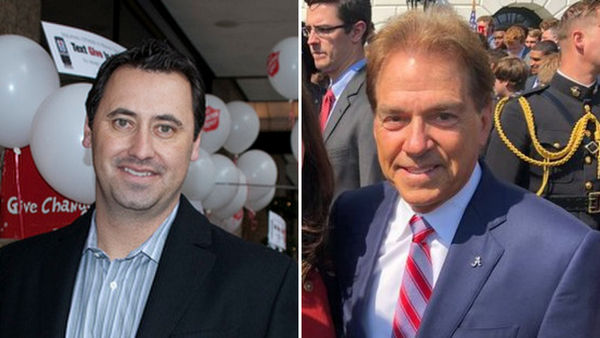 The upcoming season of college football will pit the Alabama Crimson Tide and Texas Longhorns in Week 2 of the schedule. The game will see a mentor-student reunion between veteran Alabama head coach Nick Saban and second-year Texas head coach Steve Sarkisian.
Sarkisian spent three years in Alabama. His career with the program began in 2016 when he worked as an analyst and offensive coordinator. He parted ways with the team only to return in 2019.
During his tenure with the Crimson Tide, Sarkisian became a student of Saban in all things related to coaching. He and Saban went to separate ways in 2021 after Sarkisian was hired to coach the Longhorns.
Texas vs. Alabama
The upcoming matchup between Texas and Alabama will take place on September 10, with the Longhorns as the host. The game will take place only a week after Texas plays a visiting Louisiana–Monroe Warhawks. Similarly, the Crimson Tide will play the Utah State Aggies.
Sarkisian said he was looking forward to reuniting with Saban in the game that will be held two months from now.
"I'd be remised if I didn't say this. I have the utmost respect for Coach Saban and that organization, that team," Sarkisian said. "Without Coach Saban, I wouldn't be where I am, sitting with you guys today for what he's done for my career.
"I know the work ethic he has. I know the work ethic those players in that building have on a daily basis, and I know they'll be prepared and ready to play. I think we will be too. Now, how far we can take it and what that looks like on game day, we'll find out. But it'll be a heck of an environment in Austin, Texas, that day, and I think we're all looking forward to it."
Homework at Texas
Sarkisian still has some homework to do for Texas. The Longhorns' quarterback department lacks a starting player, and the head coach has been tasked to name one prospect. The options currently lie in Hudson Card and No. 1 prospect Quinn Ewers.
"We're in a great situation right now," Sarkisian said. "We've got a heck of a room and they work hard, work well together. They love competing with one another, but they love pushing the other guy and pumping the other guy up when his opportunities come."
If the head coach is looking for experience, then he should go for Card, who has been playing with the team for two seasons. Otherwise, Sarkisian might go with Quinn, whom he said was "extremely coachable".
"Quinn and Hudson are in a great battle right now. Hudson has got a little bit more experience and has just been in the system for a year. His confidence level is really high and I'm excited for him. Quinn is a very talented young man. Extremely coachable, great teammate," he added.
"I love where we're at. I think inevitably at some point in this season, we're going to need both those guys to help us win a championship. But we'll find out who it's going to be in Week 1 and go from there."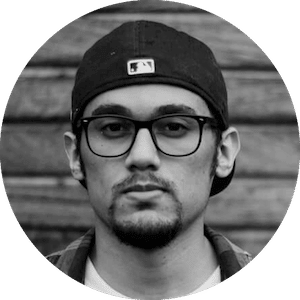 Gus Anderson
Gus Anderson is a gambling wizard. As a kid he dreamt about becoming a Tennis, Hockey and Golf professional but ended up as a gambling professional with focus on both sports & casino.