Mega-conferences 'to stay' in college athletics , says Alabama head coach Nick Saban
July 13, 2022
Conference realignment in college athletics is the current trending event that has put its enthusiasts under great caution. Many saw the move as a way to unite conferences into two or three mega-conferences littered with millions of dollars worth of TV broadcasting contracts and media rights deals.
Alabama Crimson Tide head coach Nick Saban shared his biggest concerns following the move of the USC Trojans and UCLA Bruins to the Big Ten by 2025. He shared he feared that competitive balance in college athletics could be affected and possibly changed into an entirely different thing.
Aside from USC and UCLA, the Oklahoma Sooners and Texas Longhorns will also leave the SEC for the Big 12 by 2025. The head coach added that the mega-conferences were likely to stay in college athletics.
"There's a lot of tradition in conferences that will no longer exist. I think we've gone through that to some degree in the past, the Oklahoma/Nebraska game used to be a big game, and they've not been in the same conference for quite some time now," Saban said.
"But I think we're going to deal with it a greater capacity than ever before because I think mega-conferences are probably here to stay."
Saban's concerns with college realignment
College athletics is undergoing massive changes this year as schools began bunny hopping to other conferences. Such a move could affect the balance of team competitiveness. In addition, the departure of renowned programs could also wash off the conference's moneymaking ability, affecting the financial condition of small and medium-sized schools.
"My biggest concern is competitive balance," Saban said on the Always College Football podcast. "The NFL—which I was involved in for eight years—every rule they have is to create competitive balance and if they could have every team go 8–8 so at the end of a season every team was playing their last game to get in the playoffs they would be ecstatic. Because how much fan interest does that create?" Saban continued.
The five-time SEC Coach of the Year also has been vocal about the controversial Name, Image and Likeness deal in college athletics. Saban said NIL had been turned into a recruiting tool, reeling top-quality prospects for money. He, however, supported the idea as long as players are paid based on performance.
Saban said NIL was used by select "rich" programs to assist with their recruiting game, the remaining programs on the other end of the spectrum are left to the side.
"We don't have any guardrails on what we're doing right now. We have no restrictions on who can do what. Some people are gonna be capable of doing certain things; other people aren't going to be capable. But the bottom line is we'll lose competitive balance," Saban added.
"Which, everything we've always done in college football is to maintain competitive balance. Same scholarship, everyone had to play by the same rules whether it was recruiting or whatever. Right now that's not how it is."
Saban's argument might be right after all and it seems that mega-conferences in college athletics are slowly turning into something inevitable.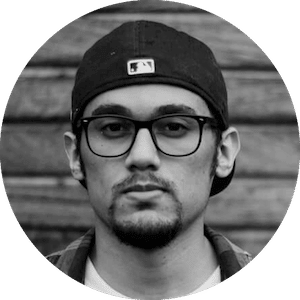 Gus Anderson
Gus Anderson is a gambling wizard. As a kid he dreamt about becoming a Tennis, Hockey and Golf professional but ended up as a gambling professional with focus on both sports & casino.