5-star QB Dante Moore joins Oregon Ducks
July 9, 2022
Dante Moore, the quarterback for the Detroit Kings, made his official commitment to join the Oregon Ducks on Friday. Moore is a 5-star player, one of the top prospects in his class, and has received several offers from big-name schools such as LSU, Texas A&M, Notre Dame, and Michigan.
Moore was persuaded to join the Ducks by head coach Dan Lanning and offensive coordinator Ken Dillingham, according to 247Sports. Moore has a positive outlook on his new team, saying, "Oregon is going to be a big shock to the world."
Moore also shared how the Ducks' coaching staff got his trust, which led him to the team. "Them being a young coaching staff, Coach Lanning coming from a national championship at Georgia, so he knows what it takes to get to a championship level," Moore said.
Moore was also impressed by how Dillingham could create a bond between them, as he stated, "Getting to meet each other, we just talked about football, life, and the playmakers."
Moore's record
The 5-star player attended Detroit Martin Luther King High School and was the quarterback for the King. Moore has a great record in his high school career and his performance was well acknowledged by the coaching staff.
King's offensive coordinator, Terel Patrick, said that Moore has stood out among others since the beginning. Meanwhile, the King's head coach, Ty Spencer, said that Moore would do anything to make his team win. Spencer also said that Moore always put the team as his priority.
Moreover, Moore is also a talented player who can make any shot on the field with a strong mentality. According to Spencer, Moore always strives to improve his craft, which can help the team.
When Moore was still a freshman, he took the Kings to their state title game. In his final prep campaign, he also scored 7,488 yards and 103 touchdowns. Along with Jerome Bettis and Tyrone Wheatley, Moore is noted as one of the best high school footballers that Motown has ever produced.
In his scouting report, 247Sports national analyst Allen Trieu wrote, "The physical is good, but it's the intangibles that are elite."
Moore's journey to the Ducks
Dillingham was the one who persuaded Moore and later started to build a relationship with the player in June 2021. At that time, Dillingham offered a scholarship to Moore while he had the same post at Florida State.
Spencer acknowledged that Dillingham did a good job during the long recruitment process where Dillingham consistently followed Moore, even when the player left Florida State. "I think that was a big part of it. Consistency and they were honest with him," Spencer said.
Patrick, who had coached Moore during his high school career, also mentioned that the relationship with the staff is the top determining factor that can convince Moore to join the team.
With the addition of Moore, Oregon moved up from 28th place to 17th in the 247Sports Composite Team Recruiting Rankings. Apart from Moore, the Ducks are now preparing to recruit some more notable players such as Samson Okunlola, Spencer Fano, Miles McVeigh, Alani Noah, and Mika Banuelos.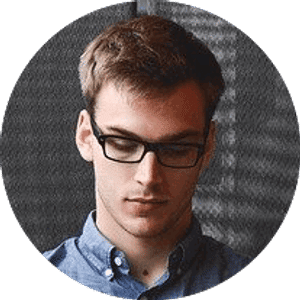 Jake Williams
Jake Williams is a sports gambling expert. He's been writing in the sports betting and DFS industry for over a decade. He specializes in MLB and NBA, along with College Basketball and College Football.