Oregon State forward Ahmad Rand moves to Wisconsin-Milwaukee
July 3, 2022
Oregon State Beavers released their forward Ahmad Rand to Wisconsin-Milwaukee for class 2023. Rand will be transferring for the second time after his first departure from Memphis when he began his college career.
As an Oregon State player, Rand averaged 13.6 minutes, 5.3 points, and 2.4 rebounds per game for his past year. With the number 44 on his jersey, Rand was not starting regularly with the Beavers as he was coming off the bench in senior year. The 6-foot-8, 200-pound forward played in all 29 games and shot 53.8 percent from the field.
Rand's performance
According to 247Sports, Rand was a junior-college star at USC Salkehatchie in Allendale, South Carolina. He was on the list of JUCO number 13, which is a famous source for national coverage of basketball recruiting, scouting, and news. As a freshman at Salkehatchie, he averaged 9.8 points and 8.2 rebounds, and 4.3 blocks in his last year as a player.
USC Salkehatchie coach Jake Williams said Rand was a quick athlete with supreme shot-blocking ability that can defend the game well. He was thrilled to learn that Rand joined the team.
"He is an elite athlete with cat-like twitch and quickness. He changes the game on the defensive end with his supreme shot-blocking ability and it's impossible to keep off the offensive glass,"
After his adventure at USC Salkehatchie, Rand was playing for Memphis Tigers, but he only played for three games and 18 minutes where he recorded eight rebounds and one blocked shot. According to sources, he missed some games and practice sessions for the team due to the COVID-19 outbreak.
Oregon State Beavers' coach Wayne Tinkle said that Rand was an athletic forward and a good defender, especially when he played in the post. Also, he was amazed at how Rand shows his finishing ability to score the basket.
"He'll bring an incredible level of toughness and athleticism to our depth in the post," Tinkle said." He's a tremendous defender and protector of the rim, as well as an elite finisher on the offensive end."
Oregon State roster
Oregon State has been on a massive roster breakout since the end of the 2021-22 season. Tinkle's team gained two new players, Christian Wright from Georgia and Justin Rochelin from Arizona State, after losing two crucial players, guard DaShawn Davis to Mississippi State and Jarod Lucas to Nevada.
However, Rand's departure is regarded as a significant loss. According to the source, Tinkle was devastated by Rand's transfer to Wisconsin-Milwaukee.
Beavers will play their next NCAA 2022-23 season with a bunch of guards, namely Jordan Pope, Christian Wright, Nick Krass, and Dexter Akanno, with new addition Rochelin on the backcourt. Meanwhile, on the frontcourt, Oregon State will play Tyler Bilodeau, Michael Rataj, Jayden Stevens, Isaiah Johnson, Rodrigue Andela, Glenn Taylor Jr., and their only traditional center, Chol Marial.
According to sources, Oregon State will try to improve their performance for the next season after finishing just 3-28 overall and 1-19 in Pac-12 play which caused them massive turnovers for this season.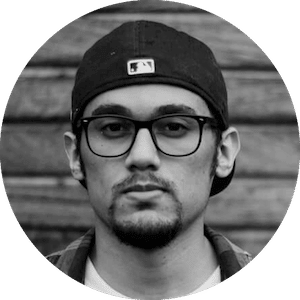 Gus Anderson
Gus Anderson is a gambling wizard. As a kid he dreamt about becoming a Tennis, Hockey and Golf professional but ended up as a gambling professional with focus on both sports & casino.