NCAA Basketball: Kansas announces non-conference schedule as Duke, Indiana, Kentucky await
June 29, 2022
The Kansas Jayhawks have recently released its nationally ranked non-conference schedules for the 2022-2023 season. In a bid to defend its national championship title, Kansas has been scheduled for matchups against some of the strongest opponents, including Duke, Kentucky, Indiana, and Missouri.
According to the schedule which was finalized Tuesday this week, the Jayhawks will play an exhibition match against Pittsburgh State on November 2. The entire schedule will last until the Big 12 Championship at T-Mobile Center on March 8-11, 2023.
Jayhawks' full schedule
After the schedule has been released, Jayhawks head coach Bill Self remains optimistic that the upcoming season will be theirs to take.
"Once again we have a non-conference schedule that should prepare us for what will be another strong Big 12 schedule," Self said.
Kansas will play a season opener game against Pittsburgh State on November 2 and against Omaha five days later. The team has been scheduled for a total of nine matchups in November, three of which will be announced later.
One of the most awaited matchups in that month will take place on November 15 against Duke at Champions Classic.
In the following month, the Jayhawks will only have to play five games. From playing Seton Hall on December 1, visiting Missouri nine days later, and a big game against Indiana on December 17. The remaining two games are Harvard on December 17 and only five days later, the Big 12 play will start.
In early 2023, the Jayhawks will only have to play against great rival Kentucky on January 28 and the Big 12 Championship in March.
"We are taking a one-year hiatus from playing a regular season basketball game at the T-Mobile Center during the 2022-23 season, but will return to Kansas City the following season," Kansas senior associate athletic director strategic communications and external initiatives Dan Beckler said in a statement.
"Our goal is to increase the quality of the opponent in future years to bring a compelling matchup on an annual basis to our fans in the greater Kansas City area. We have a great partnership with the T-Mobile Center and look forward to playing there during the Big 12 championship next March."
Jayhawks' optimistic outlook
Self said that the scheduled release is interesting to think about since almost the entire matchups are set to be home games.
"This is a very attractive home schedule with games against Indiana and Seton Hall. Also mixed in is Duke in the Champions Classic in Indianapolis and road games at Missouri and at Kentucky," Self added.
"The Battle 4 Atlantis is a stacked field that includes USC, Tennessee and Wisconsin. Those, along with the Big 12, makes this a very competitive schedule and if we do well, it will enhance our chances for another high NCAA Tournament seed."
The head coach's confidence was based on how the program performed last season. The Jayhawks made 34-6 and 14-4 win-loss achieved in the Big 12 Conference — defeating the likes of the Baylor Bears, which posted 27-7 but had the exact conference record.
Aside from Baylor, Kansas also defeated Texas Tech Raiders (27-10, 12-6), Texas Longhorns (22-12, 10-8), and TCU Horned Frogs (21-13, 8-10).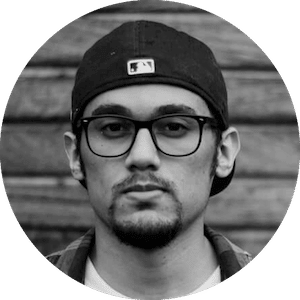 Gus Anderson
Gus Anderson is a gambling wizard. As a kid he dreamt about becoming a Tennis, Hockey and Golf professional but ended up as a gambling professional with focus on both sports & casino.