Illinois transfer Jacob Grandison commits to Duke basketball
June 12, 2022
Jacob Grandison, a graduate transfer from Illinois, pledged his commitment to the Duke Blue Devils. The 6-foot-6, 210 pounds forward recently returned from an official visit to Durham, which significantly influenced his decision.
He had previously released a list of schools being considered, including Kentucky, Michigan, Oregon, USC, BYU, UCLA, DePaul, Arizona, and Iowa State. In the end, only Duke was visited last Thursday.
"The visit went great," he said. "Throughout the process I was waiting on that gut feeling and keeping everything open. I didn't know until I knew, and after the visit, I was talking with the whole staff getting a feel for it. I feel that was the right decision for me."
Although Duke's 2022 freshman class is loaded with potential, Grandison's veteran leadership and outside shooting will be invaluable additions to the Blue Devils.
Grandison, a native of California, will graduate as a sixth-year senior this fall due to the free COVID season. Grad transfers are exempt from the NCAA's May 1st deadline to enter the portal and can play the following season immediately.
Duke boasts the best recruiting class for the 2022-2023 season. Grandison has great expectations for the team to win an NCAA championship.
Grandison's career
Grandison began his collegiate career at Holy Cross before transferring to Illinois, becoming an important rotational player for the last two seasons.
Following his sit-out year in 2019-20, Grandison participated in two seasons at Illinois due to the transfer rules that were in place at the time within the NCAA. Before that, he had a two-year collegiate playing career at Holy Cross.
In 2020-21, the Illini won the Big Ten Tournament and earned a No. 1 seed in the NCAA Tournament with Grandison in the orange and blue suit. That season, Illinois was 14-2, with Grandison in the starting line-up.
Grandison led an Illinois team to win the Big Ten regular-season championship with 9.6 points, 3.8 rebounds, and 2.3 assists on average. He took a significant number of 41percent 3-point shots with 4.5 attempts per game. Last season, Grandison had a shooting percentage of 54.8, 23 shots from 42 on corner treys.
Grandison is also used to starring and supporting roles from high-end talent. He is the perfect pairing with All-American big man Kofi Cockburn. The color superiority of Cockburn combined with the expansive brilliance of Grandison forms its own character.
According to statistician Evan Miya, Grandison is an excellent passer in the backcourt. Illinois has an offensive rating of 116.3 on 757 possessions when they played together.
"He's had a wonderful impact," Illinois coach Brad Underwood said. "He was probably as important to our success as any player we had."
Duke to pair Grandison with Roach
Jeremy Roach, a rising junior, is the only major contributor from Duke's ACC regular-season and Final Four Team that returns for Jon Scheyer's first season as head coach following Mike Krzyzewski's retirement.
With Grandison, they have a seasoned college player to pair with Roach. That's in addition to a talented freshman class, ranked the nation's No. 1 incoming recruiting class, including 6-6 small forward Dariq Whitehead, 6-5 Jaden Schutt, and 6-4 Tyrese Proctor as perimeter players.
Jaylen Blakes, a rising sophomore point guard, returns to the Duke roster after playing just 4.5 minutes in 21 appearances as a freshman.
Grandison is Duke's third newcomer for the next season. He'll team up with Harvard's Kale Catchings (6-6 SF) and Northwestern's Ryan Young (6-10 C). Both 6-4 A.J. Green (Northern Iowa) and 6-3 Courtney Ramey (Texas) were also considered by Duke as transfer guards.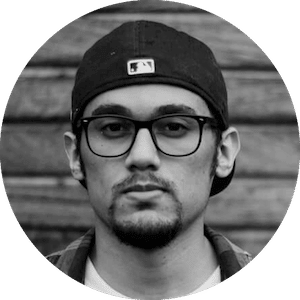 Gus Anderson
Gus Anderson is a gambling wizard. As a kid he dreamt about becoming a Tennis, Hockey and Golf professional but ended up as a gambling professional with focus on both sports & casino.