Kansas Jayhawks' Ochai Agbaji trains with Chicago Bulls
June 14, 2022
The 2022 NBA Draft is nearing its 23 June deadline and teams have scheduled pre-draft workouts with draft participants over the past weeks. One of which is Kansas Jayhawks guard Ochai Agbaji, who is considered by many to be a strong fit for the Chicago Bulls.
Agbaji is widely regarded as one of the most pro-ready draft participants this year, alongside Duke Blue Devils forward Paolo Banchero, Auburn Tigers forward Jabari Smith Jr., and Iowa Hawkeyes forward Keegan Murray.
Agbaji's stats, collegiate career
Agbaji played for Kansas starting in 2018. Since then, the 22-year-old has developed his play by posting consistent numbers throughout the years. Hitting 39 total games played in the 2021-2022 season, he averaged 35.1 minutes per game, 18.8 points, 5.1 rebounds, and 1.6 assists.
These numbers were the reason the Milwaukee-born was included on CBS Sports' list of pro-ready prospects by David Cobb this year.
"I'm a big believer in Agbaji because he's a 6-5 switchable wing who can comfortably guard multiple positions and reliably make 3-pointers. Guys like that are super-valuable in the modern NBA," CBS Sports' sports columnist Gary Parrish said.
"Is Agbaji's ceiling as high as some of the one-and-done's ceilings? Perhaps not. But this 22-year-old four-year player will be ready to contribute on opening night. When all is said and done, I believe he'll be one of the top 10 players from the 2022 NBA Draft."
Agbaji helped Kansas to win the 2022 NCAA Champion title. He also was named the Big 12 Player of the Year in the same year in addition to receiving three other awards. He was the key behind the Jayhawks' 94–91 overtime win over Texas Tech on January 24, posting his career-high of 37 points.
Agbaji demonstrated tremendous growth in field goals percentage (47.5), three-pointers (40.9), and free throws (74.3) last season.
Agbaji's prospects of signing with Bulls
Whether he is the man Chicago has been looking for in the draft remains to be seen, but the answer is that he might be. The 2022 NCAA Final Four Most Outstanding Player is proficient in transition and catch-and-shoot situations, as claimed by many professionals.
He has been projected by many sources that he would likely be reserved for a plug-and-play "3 and D" wing, an important and vital role in the NBA. During the NBA Combine, Agbaji came to rank fourth in the vertical leap after managing 39 inches.
All in all, the young guard has the athleticism and is an exceptional player by looking at his collegiate career that spanned four seasons in Kansas.
"Assuming Zach LaVine is retained, Agbaji would project to a reserve role, allowing him to gain experience and perhaps run with it like Dosunmu did during his standout rookie season," NBCS Chicago Bulls insider K.C. Johnson said.
"While some scouts suggest Agbaji is a 'high floor, low ceiling' type player, the fact he continued to improve throughout his four years at Kansas and rose from unheralded recruit to national championship might also suggest late bloomer."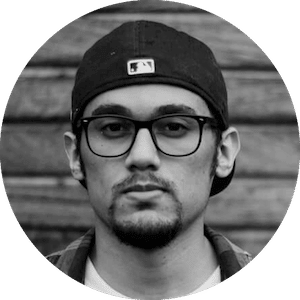 Gus Anderson
Gus Anderson is a gambling wizard. As a kid he dreamt about becoming a Tennis, Hockey and Golf professional but ended up as a gambling professional with focus on both sports & casino.