Oregon Ducks acquire four-star cornerback Caleb Presley
July 6, 2022
Four-star cornerback Caleb Presley announced his commitment to play for the Oregon Ducks on Tuesday this week. The announcement was long overdue. The player chose Oregon over the Michigan State Spartans, Alabama Crimson Tide, Arizona Wildcats, Arizona State Sun Devils, and more.
Having Presley on board is a win for both the program and newly hired head coach Dan Lanning considering that the Ducks only have ten commitments for their 2023 recruiting class.
Speaking to 247Sports, Presley explained that Oregon was a perfect fit for him, not only due to the program's proximity to his family, but also because he believed in head coach Dan Lanning and the entire coaching staff.
"I picked Oregon because it was the perfect fit for me and my family," Presley said. "It's close enough to home, but far away enough from distraction. I also believe in coach (Dan) Lanning and the rest of the defensive staff."
Joining Oregon
Presley is the tenth member of Oregon's 2023 recruiting class. The Rainier Beach CB announced his commitment only three days after the program acquired three-star Sheldon edge Teitum Tuioti. College football analysts believe Presley will be a match for four-star Basha CB Cole Martin, who committed earlier on January 1, 2022.
The addition of Presley to the program resulted in the Ducks' recruiting ranking skyrocketing into the top 25 in 247Sports' rankings. The young CB is also the highest-rated defensive back to have signed to the Ducks since five-star Dontae Manning committed in 2020.
Via Ducks Digest, Presley said that Oregon's trio coach Lanning, cornerbacks coach Demetrice Martin, and linebackers coach Tosh Lupoi influenced his decision to chose the Ducks. He praised the trio for knowing "how to win a national championship".
"Coach Lanning and Coach Meat and Coach Tosh–they're a dynamic trio. Their defenses are going to understand who gets the football inside and out. They know how to win a national championship and I want to be a part of a team like that," Presley said.
"I think the fit's great. Me and Coach Meat, we have such a strong relationship. I think that Coach Lanning is going to be able to help with my game on and off the field. He understands how to orient a defense in a way that helps his cornerbacks shine."
Presley said he was excited to play alongside linebacker Keith Brown, wide receivers Troy Franklin, Ashton Cozart, and Jurrison Dickey.
"I'm cool with really all the players. I'm all the way tapped in with a majority of the roster that's currently on the team," he added. "Troy Franklin and Keith Brown, they both played for FSP. Ashton Cozart is FSP. Jurrion Dickey, that's my bro."
The newly committed Ducks shared his future goals with the program. For Presley, settling down with the school and preparing for his senior season is his priority.
"I think it's the perfect time for me to just settle down and focus on my grind, focus on getting better in my senior season," Presley continued.
"I made up my mind, I want to be an early enrollee. I want to get up, get on campus for spring ball. Train with the guys, get my body to the right position."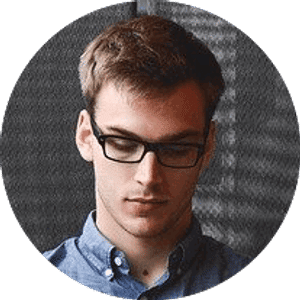 Jake Williams
Jake Williams is a sports gambling expert. He's been writing in the sports betting and DFS industry for over a decade. He specializes in MLB and NBA, along with College Basketball and College Football.