Royals' 4-0 triumph over Dodgers on Sunday, end LA's 12-win streak
August 15, 2022
Hosting the visiting Los Angeles Dodgers on Sunday, the Kansas City Royals won the game with a margin-wide 4-0. The triumph also marked the end of LA's 12 consecutive wins after a dominating finish since the team defeated the Colorado Rockies earlier this month.
Kansas City was helped much by Brady Singer who pitched for six strong innings in the game. Aside from Brady, there was also catcher Salvador Perez who made a double RBI in the first as well as third innings followed by first baseman Vinnie Pasquantino, right fielder Kyle Isbel and pitcher Scott Barlow to ensure the win on Sunday remains at Kauffman Stadium.
Up next for the Royals is a three-game series against the Minnesota Twins, while the Dodgers are set to play the Milwaukee Brewers.
Royals defeat Dodgers
Kansas City entered Sunday's matchup shouldering two straight defeats from LA and the last thing the team wanted was to dive head straight to the bottom standings position. Therefore, winning a game remains a top priority.
Brady had one of his best career pitches on Sunday. He struck seven, walked out three and it was a stellar pitching display against the ambitious Dodgers.
Singer shared that he stick close on the offense, as Kansas City corner the limping LA. The 26-year-old's hard labor also contributed to the team's relievers like Amir Garrett and Dylan Coleman who played a part in limiting LA from racking in any points in the game.
"It was a good outing, I think I stayed on the attack all day and all three pitches had good life," Singer said. "The fastball had good life, the changeups that I threw really helped me throughout the whole entire time."
Royals manager Mike Matheny had nothing to say but praise and respect for the righty.
"Singer thrives on these opportunities and we do need that stopper to step up and so something special," Matheny said. "I don't think you can imagine that Brady was going to execute the way he did today. It was a thing of beauty and couldn't have been at a better time."
Dodgers lose win streaks, Royals tidy up standings record
Prior to Sunday's matchup, LA had won two in a three-series game against Kansas City. These two games ended in LA's favor and the team was not playing around in terms of scoring, posting a dominant 8-3 finish in the first and a whopping 13-3 in the second game.
Losing their 12-win streak was at the very bottom of the Dodgers' list of things to do as the team was trying to break its previous 15-win streak record made in 1924 when the franchise was still based in Brooklyn. Aside from this year, LA was also only two winning points behind in 1962 and 1965 with its 13 consecutive wins.
Now that all hope is gone, LA's defeat earlier this week was beyond humiliating, while for Kansas City, the much-needed win has propelled them closer to third standings position with 48-68 in the American League Central — moving slightly closer to the Chicago White Sox's 59-56.
"I mean, we knew we weren't going to win every game. We don't like getting shut out as an offense, just plain and simple. We still won the series, so you have to look at it like that sometimes," Dodgers first baseman Freddie Freeman said.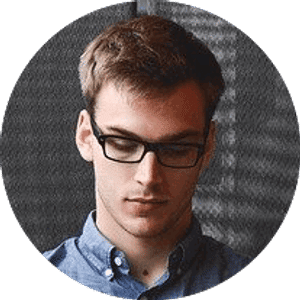 Jake Williams
Jake Williams is a sports gambling expert. He's been writing in the sports betting and DFS industry for over a decade. He specializes in MLB and NBA, along with College Basketball and College Football.