Dodgers Legend Gil Hodges inducted to MLB Hall of Fame
July 25, 2022
Brooklyn and Los Angeles Dodgers legend Gil Hodges was inducted into the franchise's Hall of Fame, MLB announced Monday, ending an over 52 years of wait. The 2022 Hall of Fame Induction Ceremony took place on July 24 in Cooperstown. Hodges' daughter, Irene, attended the ceremony.
According to MLB, there are no players that have waited longer than Hodgers to be listed in the National Baseball Hall of Fame. Prior to the induction, Hodges appeared on Hall of Fame ballots 34 times, receiving more than 3,000 votes from Baseball Writers' Association of America members, in the past 52 years.
Hodges is widely regarded as one of the best sluggers in Dodgers history. He hit 361 career home runs and drove in 100 or more runs in seven consecutive seasons. The Indiana-born was also a key figure in the Dodgers teams that went to the World Series seven times during the late 1940s and '50s, winning in 1955 and '59.
Irene delivered a tribute speech to his father. Mentioning the attitude and the modesty Hodgers has always carried during his life. "He knew he was a good ballplayer. He was consistent. He was strong," Irene Hodges told MLB.com recently. "But he felt there were so many other ballplayers that he had such respect for. They were the top of baseball. He never felt that way about himself."
Underrated first baseman
Despite failing to cement his place in any statistical category in a single season, Hodgers ​​led all Major League first basemen during the 1950s, He had 310 home runs, 1001 RBIs, 890 runs, and 1491 hits in 1,477 games. He also averaged 29 home runs and 100 RBIs over 162 games in a season. On the day of his retirement, he led all NL right-handed hitters in career home runs by 370 times.
His glorious career continued to his managership. Hodgers was an influential figure in the New York Mets' emergence in the late 60s. Before he came to the team, the Mets were a laughingstock in baseball, losing 100 games or more in each of their first five years of existence. Hodgers then came to change the team mentality.
In 1969, Hodgers helped the Mets win the Fall Classic in five games, holding the Baltimore Orioles to nine runs and a .146 batting average. Some players on that winning day such as Cleon Jones, Art Shamsky, Ed Kranepool, and Ron Swoboda attended the induction ceremony.
As one of the spectators on the day the Mets beat the Orioles, Irene shared her memory of the game. She said it was her favorite memory of her father.
"My dad had the most amazing smile from ear to ear," she said. "That day will stand out forever. He was still in uniform. He had his hat on. He was just standing there smiling saying, 'Can you believe this?' I could see it like it was yesterday."
Hodgers died three years after leading the Mets to their first World Series title. He passed away on April 2, 1972, after suffering a sudden heart attack after playing golf with fellow Mets coaches in West Palm Beach, Florida. He was rushed to Good Samaritan Hospital, where he died within 20 minutes of arrival.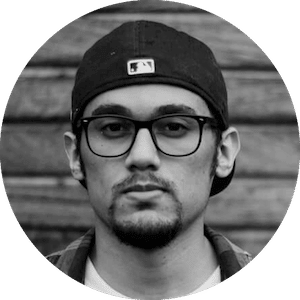 Gus Anderson
Gus Anderson is a gambling wizard. As a kid he dreamt about becoming a Tennis, Hockey and Golf professional but ended up as a gambling professional with focus on both sports & casino.