Keith Hernandez, Don Mattingly may reunite as Hall of Famers
July 17, 2022
An emotional moment of last weekend's Keith Hernandez celebration struck a chord with anyone who grew and came to love New York baseball in the 1980s. Don Mattingly's embrace of Hernandez was a crucial moment in the event.
From 1983 to 1989, Mattingly and Hernandez were teammates in the city, playing the same position with grace. That meeting reminds fans of that year when they only have seven television channels, wearing out the remote control or 'toggling' a channel-changer back and forth to go between channels 9 and 11 to avoid missing both of their play.
In the early 1950s, many of 1980s baseball fans grew up with their fathers' uncles recalling the wonderful days of New York nighttime debates over who was the best center fielder. The era so moved Terry Cashman that he created a song about it.
Fans' choice
Fans in the days favored Mays, Mantle, and Snider based on birthplace or overall baseball preference, and they were positive they were correct. Mattingly was also popular among Mets fans, as Hernandez was popular with Yankees.
Fans can disagree on who was better, but they were both so fantastic it was simply a pleasure to watch them.
The critical difference between the center-field debates of 1955 and the first-base arguments of 1985 was that fans were backing a Hall of Famer no matter which horse fans chose among Mays, Mantle, and Snider. Mays (94.7 percent of the vote in 1978) and Mantle (88.2 percent in 1974) easily won, while Snider had to wait 11 years before the BBWAA handed him 86.5 percent of the vote in 1980.
Neither Hernandez nor Mattingly has ever come close to being elected. Mattingly's best vote total was 28.2 percent in 2001, his first year on the ballot. In his 15th and last year, he received only 9.1 percent. And Hernandez's performance on the ballot was even more perplexing — or terrible, depending on your point of view. He never received more than 10.8 percent (in 1998) and dropped out totally after receiving only 4.3 percent in 2004, his ninth year on the ballot.
Hall of Fame sentimental selection
Soon, a veterans committee will be convened to assess both men for induction into the Hall of Fame, and they might or might not be entering the list.
Many of the sentimental selections for the Hall were finally given their due during the years of service. Several former teammates and fans actively campaigned the Veterans Committee for recognition of Pee Wee Reese and Phil Rizzuto, and they were both honored by the committee. Gil Hodges and Buck O'Neil, two frequently overlooked players, will be welcomed into Cooperstown's Hall of Fame next week.
New York City first basemen Mattingly and Hernandez's chances of getting into Cooperstown will be influenced by the choice to induct Harold Baines and Ted Simmons, two outstanding players who could not carry Mattingly or Hernandez's bat bags, despite their greatness.
Nevertheless, it was incredible for fans to watch those two iconic figures from the 1980s embrace on the field in Flushing. With any luck, they will be able to recreate that in another city or town in New York very soon.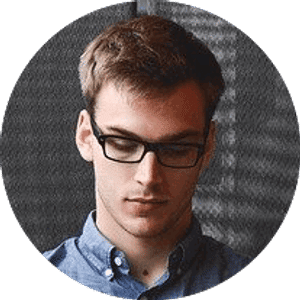 Jake Williams
Jake Williams is a sports gambling expert. He's been writing in the sports betting and DFS industry for over a decade. He specializes in MLB and NBA, along with College Basketball and College Football.