Tom Brady shares hardest part of parenthood
July 27, 2022
Tom Brady has said the hardest part of being a parent is dealing with his children's privileges, something he never experienced back in his childhood. Brady is the ninth richest sportsman in the world. He recently signed a 10-year, $375 million megadeal with Fox Sports as a lead analyst.
However, the huge amount of money comes along with a big responsibility. The former New England Patriots and seven-time Super Bowl champion have three children, Jack, 14, his oldest son with his ex-girlfriend Bridget Moynahan, Benjamin, 12, and Vivian, 9. Brady, who is married to supermodel Gisele Bundchen, opened up about his struggle as a parent on the Drive podcast.
He said all the money he had made it possible for him to afford many things for his family.
"It's probably the hardest thing for us as parents, you know, with myself and my wife," he said. "We have people that clean for us. We have people that make our food. We have people that drive us to the airport if we need that. We get off a plane and there's people waiting there for us and we get ushered in."
Brady said the situation worried him about his children's point of view on life as he did not have the same experience when he was a child.
"That's my kids' reality, which is the hard part, to say, 'Guys, this is not the way reality really is," he said.
Hard life
The California native then shared that life had not always been easy for him growing up.
"I grew up in a middle-class family in California. My dad worked his ass off for our family. My mom stayed at home, took care of us kids," he added.
"I saw my mom work every day to make food for us at night and, you know, wash our clothes and know they supported us by coming to all our games and you know, it was amazing, you know, and then I look at my life with my family and it's so fast."
A similar situation also happened to Bundchen, whom he tied the knot with back in 2009.
"My wife grew up in rural Brazil, the furthest state south, Rio Grande do Sul, very small kind of farming town, very simple girl," he said.
Brady said he just wanted to be the best father for his children.
"I know that I've screwed up a lot of things — that's the reality of being a parent," Brady continued. "You just hope you can show them enough things to realize that when they are doing things that are selected for mom and dad to make our lives more convenient that that is a treat.
"You know, that is something that is not what every kid goes through. Probably one of the biggest challenges we have as parents."
The interview invited comments on social media. Many offered to help Brady in taking care of his children.
"Hey Tom good news! Because I am a kind, unselfish person I will take this problem off your hands. Check your DMs for my bank acct info. No thanks necessary just happy to help out a fellow struggling parent," a fan wrote.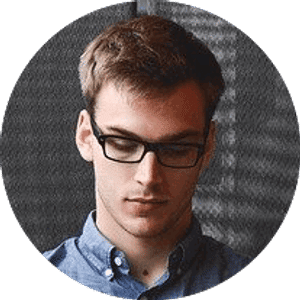 Jake Williams
Jake Williams is a sports gambling expert. He's been writing in the sports betting and DFS industry for over a decade. He specializes in MLB and NBA, along with College Basketball and College Football.