Philadelphia Eagles avoid disaster by skipping Deshaun Watson
August 17, 2022
Quarterback Deshaun Watson is playing for the Cleveland Browns now after he was signed to a five-year fully guaranteed contract worth $230 million in March. However, prior to making the deal official, the Philadelphia Eagles were reportedly keen to have him onboard. Seeing how Watson's lawsuit ordeal has transpired, Philadelphia may have dodged a huge bullet in 2022.
The discussion is pretty much irrelevant now as Watson's problems are reserved specifically for the Browns and the NFL. Looking at the past, the Eagles had a similar situation with former QB Michael Vick who was "rehabilitated" by the team after spending 21 months in jail over an infamous dog-fighting ring.
The same would likely take place if the Eagles were to acquire Watson, who is caught in a pickle situation after a former judge hammered a six-game suspension on him following sexual harassment allegations. The case is likely far from finished as the NFL remains firm with its season-long suspension.
Hurdles in having Watson
There are myriad reasons why the Eagles had successfully avoided a bullet after missing out on Watson's sweepstakes. The biggest and main problem lies in Watson's lawsuit as he was accused of sexual misconduct by over 20 women.
The most recent update took place earlier this month when Watson was suspended for six games. This was the initial penalty that could change to a season-long suspension if NFL commissioner Roger Goodell wins the appeal.
Despite the suspension, Watson was seen to have participated recently in joint practices with the Browns on Thursday and Friday. In addition to practice, the 26-year-old will also be able to play in preseason games.
For the Browns Watson's problem may get further down South as the team did not have many QBs to rely on. Cleveland is now down to four QB including Watson after Baker Mayfield was released to the Carolina Panthers for a 2024 conditional fifth-round draft pick. Both the team and Mayfield's relationships got bitter and many attributed Watson's trade as one of the main factors. Two out of the three QBs are newly-hired players, such as Jacoby Brissett and Joshua Dobbs — and last on the list is former Atlanta Falcons, Josh Rosen.
Reportedly, the Browns' work is centered around Brissett now. If it were to be the case, it means the team will have to find one more passer assuming the NFL's appeal wins the case.
"Look, I want to say that I'm truly sorry to all of the women that I have impacted in this situation," Watson told Aditi Kinkhabwala, a preseason sideline reporter in a pregame interview.
"The decisions that I made in my life that put me in this position I would definitely like to have back, but I want to continue to move forward and grow and learn and show that I am a true person of character and I am going to keep pushing forward."
The storm specifically made for Cleveland is brewing up and talks about looking for a similar replacement to Watson is much out of the question now. The Browns did not have any first-round picks right now and teams interested in Watson are likely down.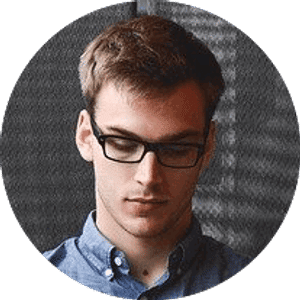 Jake Williams
Jake Williams is a sports gambling expert. He's been writing in the sports betting and DFS industry for over a decade. He specializes in MLB and NBA, along with College Basketball and College Football.