Eagles center Jason Kelce to undergo elbow surgery
August 10, 2022
The Philadelphia Eagles confirmed on Tuesday that star center Jason Kelce would undergo surgery after injuring his elbow.
It remains unknown how and when Kelce was injured, and there is no information on whether he would be able to return before the team's season opener on September 11.
Prior to Tuesday's announcement, Kelce reportedly took part in the team's practice on Sunday at Lincoln Financial Field. Two weeks ago, he missed out on the first two days of team practice while also recovering from COVID-19.
Kelce to miss game with Eagles for first time
ESPN's Tim McManus said it was realistic for him to make it before the opener. The worst-case scenario would be him missing the entire Week 1 of the regular season. The 34-year-old has never missed any game since his debut with the team in 2011.
"After trying to work through discomfort in his elbow, it was agreed that a routine 'cleanout' was in his best interest and would also allow for a speedy recovery," the Eagles said in a statement.
Kelce's was crucial when the team shifted to a more run-oriented attack last season. The franchise picked him in the sixth round, 191st overall, on July 25. Two days later, he inked a four-year deal that lasted until this year.
Parting ways with Eagles
This year could be Kelce's last stint with the team and his last season in the NFL. On January 3, 2022, Kelce was placed on Philadelphia's COVID-19 list. Two months later, he said he was considering retiring from the sport. His plan had to be postponed after head coach Nick Sirianni convinced him to stay for a while. Later, the Eagles offered him a one-year contract worth $14 million, making him the highest-paid center in the NFL.
Kelce remains one of the NFL's most durable centers to this day. He has appeared in 122 regular-season games. Before he entered training camp, the Greenville native helped the team find his replacement, Cameron Jurgens, a Nebraska product selected in April's draft. Kelce said he was certain that Jurgens could match him.
"I knew we were taking him," Kelce said of Jurgens in May. "So, this is my favorite player in the draft. I'm not just saying that because we picked him. The Eagles have been using me to evaluate some of the centers coming out, and of all the guys that I've looked at like for the past two to three years, out of all the guys that compare the most to myself, this guy is him."
Kelce also praised Jurgens for his athleticism. The young player now plays center and guard for the team.
"I mean, he is so athletic, so fast, you see him out in space. He runs. He's a natural athlete. You see the fluidity," he continued.
"He played tight end, a position convert. He's only been playing offensive line for two years. ... This guy is a freak athletically. He has the best chance to be a difference-maker at the center position. I like this kid a lot. I really do."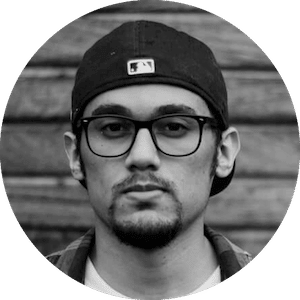 Gus Anderson
Gus Anderson is a gambling wizard. As a kid he dreamt about becoming a Tennis, Hockey and Golf professional but ended up as a gambling professional with focus on both sports & casino.