Paul Finebaum says Notre Dame's preseason ranking 'absolute joke'
August 17, 2022
SEC Network host Paul Finebaum said Tuesday that the Notre Dame Fighting Irish making it to the top five of the AP College Football preseason rankings was "an absolute joke".
Finebaum claimed that Notre Dame should not even rank in the top ten for this season.
"They should not even be in the top 10, Greeny," Finebaum said while in an episode of Get Up on ESPN. "This is an absolute joke, and it happens every year with the AP poll, which is just as worthless as preseason NFL football. It's ridiculous."
Finebaum said that the best case scenario was for Notre Dame to record 9-3 because they would face Ohio State, Clemson, USC, and North Carolina.
"Notre Dame is going to get run in the first game of the season," Finebaum said. "They're going to get destroyed at [The Horseshoe] and then, after that, they have to go to North Carolina a couple weeks later … they have Clemson on the schedule and they have [USC].
"They'll be fortunate to go 9-3. Laughable that they're in the top 5 or 6. I think we can eliminate Notre Dame today. We don't have to wait until the first week of the CFP."
Changes in Notre Dame
Notre Dame's track record does reflect Finebaum's prediction. They have won at least ten games in every season since 2017.
Nevertheless, Notre Dame has seen several changes this offseason. They lost coach Brian Kelly, and former defensive coordinator Marcus Freeman was given the job.
When asked for the reason behind his decision to leave Notre Dame, Kelly said he was dissatisfied with how the school handled its football program.
"I felt like I did everything that I could at Notre Dame and they felt like they did everything they could for me," Kelly said. "I felt like we had both got to a point where this is what they could do, right? This is what I did. And we couldn't get past that. Okay? And so here we are."
Kelly said he was disappointed that Notre Dame never listened to his requests to enhance resources for the football squad and to improve the surrounding area of the athletic complex.
"I felt like that what I was look for was student-athlete centered," Kelly said. "And I was pushing for more for the student-athlete. And I wanted to see that piece. And we didn't seem to be on the same path as to how that was going to get accomplished."
Notre Dame will soon welcome sophomore quarterback Tyler Buchner. He will replace Jack Coan, who departed for the Indianapolis Colts.
"We just think that Tyler brings an element..." Freeman said in an interview. "A dynamic element with his feet, the ability to extend plays to have a QB running game that really added into this decision."
Buchner has participated in ten games as a backup quarterback in 2021. He completed 21 of 35 passes for 298 yards and three touchdowns while throwing three interceptions.
Despite garnering offers from colleges such as the University of Alabama and the University of Georgia, Buchner chose Notre Dame in 2021.
Notre Dame will travel to Ohio State for a Week 1 match against the Buckeyes on September 3 at 7:30 p.m. ET.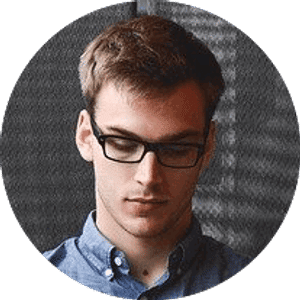 Jake Williams
Jake Williams is a sports gambling expert. He's been writing in the sports betting and DFS industry for over a decade. He specializes in MLB and NBA, along with College Basketball and College Football.