Pat McAfee to host college football broadcast on ESPN
August 5, 2022
Former Indianapolis Colts punter Pat McAfee has agreed with Omaha Productions to host a college football show. Omaha Production is an entertainment company owned by former NFL footballer Peyton Manning.
He will broadcast the show on ESPN2. The deal included six college football simulcasts with McAfee as the host.
The upcoming show will be an alternate broadcast, parallel with the traditional-style football match on ESPN. McAfee said he would host six college football games on an unnamed simulcast.
The deal was inked on Thursday when McAfee and Manning announced it. McAfee said that he was thankful for Manning's offer to create an alternate college football broadcast together with him as a face of the show.
"We have officially agreed, alongside Omaha Productions, to simulcast six BIG-ASS college football games this season. We will be on ESPN2. The main cast will be on ESPN. Omaha is obviously helping us along the way and we will be running it. Peyton, you are the f*cking man. Thank you for the opportunity, thank you for the business." McAfee said.
McAfee said that he felt honored about working directly with Manning and his company, which would give him the freedom to lead the show on ESPN2.
"We will have, I think, creative liberty and freedom to do whatever the (expletive) we want. I'm so honored."
Previously, the company was known for broadcasting the Monday Night Manningcast, which featured Manning's brother, Eli, as a co-host with him. The show will still be airing this fall, with Manning doing the double job of being fully involved in his own show and McAfee's upcoming college live broadcast.
Manning's statement for the upcoming show
Manning said that he enjoyed entertainment production after 18 years of his NFL career. He said that producing the McAfee show was delightful for him. He also said that he never thought his post-retirement career path would end up in entertainment.
"Pat, it's been a lot of fun to be on this side of it," Manning said. "For so many years, I always kind of had to be in everything. I never really had been a part of something where I could kind of be in the background, sort of providing counsel and resources and support.
He said that he used his experience as a former NFL athlete to run his company, including how to work with the team that supported him to create content and shows on TV.
"It's just been fun to be on that side of it. Being around another great team. Got some great teammates, if you will, to use the football analogy, and we're trying to create positive, uplifting content that celebrates community. To me, there's a lot of great stories to tell that way and it's really been a special run so far."
Even though there has been no schedule announced for the show, it is speculated that, with Manning's Omaha helping in production, the upcoming McAfee show has been slated to broadcast high-profile football matches, like the NFL games on ESPN.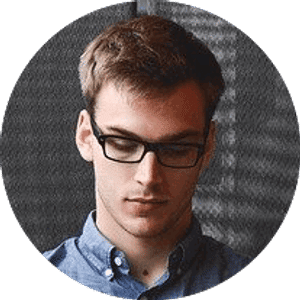 Jake Williams
Jake Williams is a sports gambling expert. He's been writing in the sports betting and DFS industry for over a decade. He specializes in MLB and NBA, along with College Basketball and College Football.