NFL executive praises Alabama Crimson Tide's defense
August 5, 2022
Each year the Alabama Crimson Tide plays a prominent role in the NFL draft, but their significance may increase in 2023. According to Heavy's Matt Lombardo, an NFL executive said on August 4 that "all five of Alabama's defensive backs could go Round 1" in 2023.
Lombardo reported that the executive also commented on the program's other players.
This fall, safety Jordan Battle decided to return to Tuscaloosa for his senior season. He did so despite having a resume that could have earned him a first-round pick in 2022. The 2021 season saw Battle make 85 total tackles, steal three passes, and return two for touchdowns.
Pro Football Focus also gave Battle an 89.7 coverage grade, making him the fourth-best safety in the country.
"I have no earthly idea why Battle stayed in school," the executive said.
The executive also claimed two other Alabama defensive backs, DeMarco Hellams and Malachi Moore, might be even better players than Battle, who could be the first member of the program to be selected in the 2023 draft.
Hellams heads into his senior season after recording 87 tackles in 2021, including three interceptions, three pass breakups, and 2.5 tackles for loss.
Meanwhile, the executive asserted that Moore has a high chance to be drafted in the first round. He argued, however, that the Crimson Tide's standouts would not be the only ones to hear their names called in Round 1 or the draft as safeties.
History-making NFL draft in 2023 season
A total of 19 safeties were drafted in the 2022 NFL draft, but that number will fall short in comparison to the number that will be drafted in 2023, according to the executive.
"This is going to be the best safety draft in NFL history," the executive said. "Not just from a talent standpoint, but there might also be more safeties picked next spring than any other year."
Best player in college football to play for Alabama
William Anderson Jr., a junior linebacker for the Crimson Tide, is a potential top pick in the NFL draft. As a Heisman Trophy contender and Bronko Nagurski Award champion, he is one of college football's best players.
"Will Anderson might be the best player in college football this season," the executive said.
His 6-foot-4 and 243-pound frame make Anderson one of the nation's most disruptive front-seven players. He recorded 17.5 sacks and 57 solo tackles in 2021. Last season, he was almost impossible to block.
Anderson was the first true sophomore since Chase Young in 2018 to lead the nation in pressures by 82. His sack total led the nation in 2021, earning him the SEC Defensive Player of the Year award. His dominant performance in the front row has put him in the running for the No. 1 overall pick if his teammate, quarterback Bryce Young, does not get picked first.
"I'm just going to be Will Anderson," Anderson said at SEC Media Days in July. "I'm not going to do anything special or try to be some kind of hero. I'm just going to be myself, and the type of player I was when I first got here."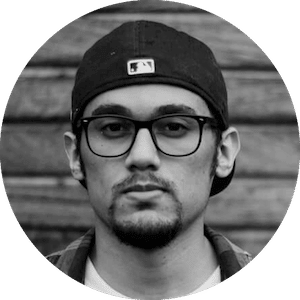 Gus Anderson
Gus Anderson is a gambling wizard. As a kid he dreamt about becoming a Tennis, Hockey and Golf professional but ended up as a gambling professional with focus on both sports & casino.