NFL issues memo for teams not to contact Bears LB Roquan Smith
August 16, 2022
The ordeal that involves Chicago Bears linebacker Roquan Smith continues as the NFL had sent a memo to teams this week, urging them not to start bidding on the player. Any teams that did not comply will be punished for tampering with a player whose club has yet to issue permission to seek a trade.
NFL Network Insider Tom Pelissero reported the news, adding that the league will impose much more severe penalties compared to what was done in the past. Additionally, the NFL's memo was likely sent to teams after a non-NFLPA certified agent going with the name "Saint Omni" has been contacting teams on behalf of Smith. ESPN noted that Smith is not "registered as a client of any NFLPA-certified agent".
"The NFLPA has informed us that a person by the name of Saint Omni, who is not an NFLPA certified agent, is contacting Clubs and indicating he is representing Roquan Smith, who is under contract to the Chicago Bears," the NFL via ESPN.
"Mr. Omni is prohibited from negotiating Player Contracts or discussing potential trades on behalf of any NFL player or prospective player or assisting in or advising with respect to such negotiations."
Smith's career, potential release from Bears
The news of Smith's potential departure from Chicago came after he had requested a trade earlier on Tuesday, citing failure to work out an extension deal with the team and adding that the Bears' front office "doesn't value" him being with the franchise.
"The new front office regime doesn't value me here. They've refused to negotiate in good faith, every step of this journey has been 'take it or leave it'," Smith in a statement to NFL Network Insider Ian Rapoport.
"The deal sent to me is one that would be bad for myself, and for the entire LB market if I signed it. I've been trying to get something done that's fair since April, but their focus has been on trying to take advantage of me."
In a different tone, Bears general manager Ryan Poles told reporters that he is keen to sign the two-time Second-team All-Pro to an extension. However, it eventually goes back to what is best for the team.
"I thought we'd be in a better situation," Poles said. "Right now, my intentions are to sign Roquan to this team. We're gonna take it day by day, and at the end of the day, we've got to do what's best for this organization. But my intentions are to make sure Roquan's signed to this team."
The 25-year-old Smith debuted his NFL career with the Bears in 2018 as he was drafted in the first round as an eighth overall pick in the 2018 NFL Draft. There was a contract dispute at that time but the team managed to sign him on August 14 that year to a four-year fully guaranteed contract worth $18.47 million alongside an $11.51 million of signing bonus.
Since his debut with the team, the Georgia native has recorded consistent improvements throughout the year. In four seasons with the Bears, Smith has appeared in 61 games, posted 14.0 sacks, 348 solo tackles and 524 combined tackles.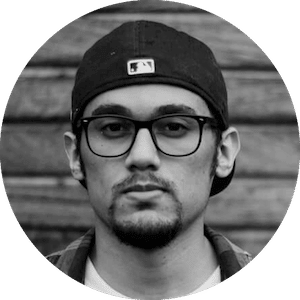 Gus Anderson
Gus Anderson is a gambling wizard. As a kid he dreamt about becoming a Tennis, Hockey and Golf professional but ended up as a gambling professional with focus on both sports & casino.