Yankees celebrate Clay Holmes' decisive trade
July 27, 2022
The New York Yankees celebrated the first anniversary of Clay Holmes' trade, a decision that meant a lot both for the player and the team. The trade turned Holmes into one of the best relievers in the league compared to his record in the previous club.
On July 26, 2021, the Yankees received Holmes from the Pittsburgh Pirates in exchange for Diego Castillo and Hoy Park. When Holmes came to the Yankees, he had a 5.57 ERA in 119.2 innings and awful control.
The Yankees then encouraged him to throw the ball in the strike zone and let the rest to his slider and sinker. He then improved his record to 1.39 ERA in 71.0 frames. Without Holmes, the Yankees' bullpen would have gone into a disastrous season as Michael King was set to miss the rest of the season.
Holmes has an ERA of 1.26 and has struck out 47 hitters in 43 innings this year, allowing him to the All-Star Game. On the other side, Castillo and Park have not established themselves in the majors yet.
Holmes recently shared the moment when he got the call from the Pirates GM Ben Cherington.
"Everybody in the locker room kind of knew [when you are with a second-division rebuilding team like Pittsburgh] that there's at least a slight chance," Holmes said Tuesday.
Yankees pitching coach Matt Blake also shared his first impression of Holmes, saying there was an initial "aha" moment.
"It was 95-96 [mph], over the plate," he said. "So even in low leverage, it was hard to watch and not think we might have something," Blake said.
Finding another bullpen
The two New York Teams, the Yankees and New York Mets have the best relievers in the league⁠—Holmes and Edwin Diaz, respectively. However, both clubs are aiming for another bullpen before the trade deadline.
Both clubs are chasing Chicago Cubs closer David Robertson due to his experience and track record. Although he is 37 now, he still throws the ball well.
"[Robertson's] track record kind of speaks for itself above other guys because it's so lengthy," former Yankees and current Mets reliever Adam Ottavino said. "But I think in every other case, teams are looking at their models and looking for some sort of outlier pitch that they can help exploit and see if maybe they can put their little special adjustment on the guy."
Sports Illustrated's Pat Ragazzo said the move would not only be a reunion for Robertson, but also something beneficial for the Yankees.
"This would certainly be a nostalgic acquisition," he said. "But in the same breath, a major boost of a move that would strengthen an already fierce Yankees' bullpen."
Roberston spent his first seven big league seasons with the Yankees, from 2008 until 2014. He was initially drafted by the team in 2006.
He helped the Yankees capture their most recent World Series title in 2009 while serving as one of the main setup men for Hall of Fame closer Mariano Rivera.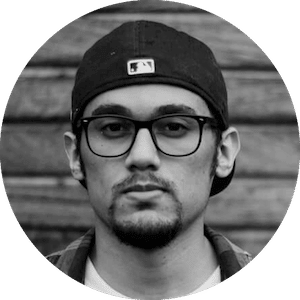 Gus Anderson
Gus Anderson is a gambling wizard. As a kid he dreamt about becoming a Tennis, Hockey and Golf professional but ended up as a gambling professional with focus on both sports & casino.