Brandon Nimmo hopeful Mets roster will improve after trade deadline
July 25, 2022
Brandon Nimmo has said he was excited about the trade deadline on August 2. He said he was hopeful some additions would boost the New York Mets' roster. The player pointed out the 2015 trade that earned the team Yoenis Céspedes, after which they won the NL East and reached the World Series.
Nimmo then discussed the arrivals of Eddie Rosario, Adam Duvall, Joc Pederson, and Jorge Soler to the Atlanta Braves in July. He said the players were crucial in helping the team win the division and World Series titles.
"I am definitely interested in the trade deadline because it impacts our team. And go ahead and take the Braves last year," Nimmo said before the Mets faced the Padres on Sunday at Citi Field. "They made a few moves that panned out, probably even more so than they thought. And you end up getting two additions that end up being your NLCS MVP [Rosario] and your World Series MVP [Soler].
"That is the ideal situation that you have, that you would pull those strings. But that is why it's important—because it could make that big of a difference, so I am very interested in it."
Sentimental move
Mets general manager Billy Eppler traded Daniel Vogelbach with the Pittsburgh Pirates' Colin Holderman on Friday. Nimmo said he was sentimental about the situation as he and Vogelbach paved their way together in MLB.
The two met as teenagers in the Tournament of Stars, trying out for Team USA in 2010.
"We were on the American Legion team, and I remember when I played with him, I was like, 'God, this is the best hitter I have ever seen.' He was unbelievable," Nimmo said.
"Now I get to play again with him and it's a start to the additions that I think will hopefully make a big difference."
Holderman's trade did not conclude the whole plan. The Mets still need at least one additional bat and a bullpen. The likes of Josh Bell, Trey Mancini, and Brandon Drury could potentially have what The Mets need for their team.
"You add one more piece, whether it's the pitching or it's the lineup and it's just another very good player on the team and it can make a very big difference going right down to the end of it," Nimmo said.
"I have seen, even going back to '15 when we traded for Cespedes and how he went off and went on a tear. I have seen how trade pieces can make a huge difference. I am obviously excited about it, but that is all I am allowed to be."
Nimmo said the Mets should try getting another player like Javier Baez. The Puerto Rican was acquired from the Chicago Cubs along with Trevor Williams in July last year in exchange for Pete Crow-Armstrong. In December 2021, the shortstop signed a six-year, $140 million deal with the Detroit Tigers.
"I thought [Baez] was a great addition," Nimmo said. "He got some big hits for us and that is what can happen.
"You add somebody to a team that is competing, from a team that wasn't, and all of a sudden it sparks that second wind."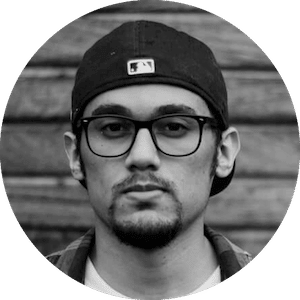 Gus Anderson
Gus Anderson is a gambling wizard. As a kid he dreamt about becoming a Tennis, Hockey and Golf professional but ended up as a gambling professional with focus on both sports & casino.