Georgia's Jalen Carter, Brock Bowers make ESPN's Top 100 List
August 18, 2022
ESPN has released its latest list of the top 100 players in college football for the upcoming 2022 season. Several Georgia Bulldogs players have made it to the list, with two of them are even in the top ten.
The rankings
Georgia defensive tackle Jalen Carter ranks at No. 6. The player is entering his third year in Georgia. 2022 also marks his first season as a full-time starter. There has been a lot of buzz regarding his status in the NFL Draft.
"Georgia had three defensive linemen selected in the first round of the NFL draft, including No. 1 pick Travon Walker," ESPN wrote.
"Carter, a 310-pounder from Apopka, Florida, might end up being better than all of them. He averaged a tackle on 11.7% of snaps and led the team with 8.5 tackles for loss last season. ESPN draft guru Mel Kiper Jr. has him ranked as the fourth-best prospect for 2023."
At No. 8 is tight end Brock Bowers. Bowers has amassed 882 receiving yards and contributed 14 total touchdowns as a true freshman.
"Bowers was arguably the best tight end in the country last season, as a true freshman," ESPN said. "It's hard to imagine what he might do in his second season with the Bulldogs if he stays healthy."
Kelee Ringo is placed on No. 15. He is currently in his second season as a starting corner for Georgia, and it may become his last. The 6'2", 205 lb player was the first cornerback drafted in the 2023 NFL Draft.
"Ringo will forever be remembered by Bulldogs fans for his game-clinching pick-6 that put a bow on Georgia's first national championship in 41 years," ESPN wrote. "If Ringo is more consistent this season, he might be one of the first cornerbacks off the board in the 2023 NFL draft."
At No. 40 is Nolan Smith, who despite having grades that would have qualified him for the draft last year, is still staying at Georgia for his senior year. In 2022, he will have plenty of chances to serve as the starter for the first time in his career.
"One of the few holdovers from last season's record-setting defense," ESPN said. "Smith has been largely overshadowed by former defensive line stars Jordan Davis, Devonte Wyatt and Walker."
Stetson Bennett has secured No. 44 in the rankings despite senior Anthony Treash ranking him at No. 34 in the overall quarterback in the College Football rankings.
"For much of the past two seasons, some Georgia fans looked for every reason to bench the former walk-on. In the end, he silenced his critics by leading the Bulldogs to a national title," ESPN wrote.
Christopher Smith is ranked at No. 62. Similar to Nolan, Christopher also has a draftable grade in the past NFL draft, yet decided to return to Georgia. Smith is one of Georgia's more seasoned players and has a notable passing skill.
"Smith is certainly not the most heralded player on Georgia's defense, but he is one of its most experienced and productive," ESPN said.
At No. 85 is Arik Gilbert. Gilbert has not played since October 2020.
"As dangerous as Brock Bowers is for opposing defenses, Gilbert might be just as good," ESPN wrote.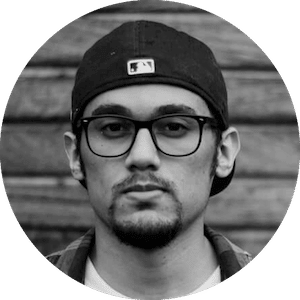 Gus Anderson
Gus Anderson is a gambling wizard. As a kid he dreamt about becoming a Tennis, Hockey and Golf professional but ended up as a gambling professional with focus on both sports & casino.