Kirby Smart thinks Georgia QB Stetson Bennett deserves more credit
July 21, 2022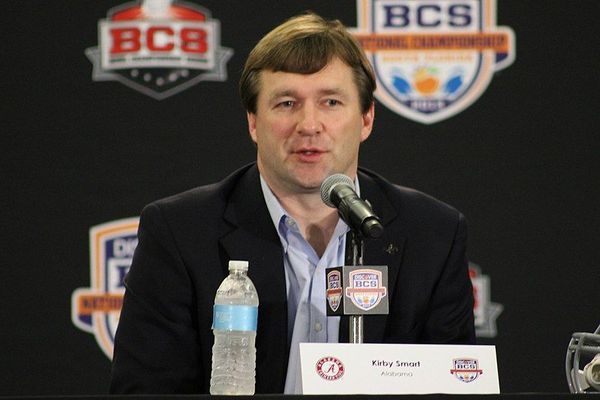 Georgia football coach Kirby Smart said that starting quarterback Stetson Bennett is one of the most poorly-respected players in the country.
Despite leading the Georgia football team to a national championship in 2021, Bennett has been criticized by the media. He was also ignored by the pre-season lists.
Smart, Watson think Bennett isn't getting his due
Smart, speaking at SEC Media Days, said that Bennett is a talented athlete with good arm strength. He also noted that people keep doubting him.
"Stetson's one of the least respected good players there is in this country...people just keep doubting him and that's fine with me," said the coach on Georgia QB.
Not only Smart but also Benjamin Watson, a former Georgia tight end, thinks Bennett isn't getting enough recognition. Watson, who played in the NFL for seven seasons, said on the SEC Network that he thinks Bennett should be more celebrated.
Bennett, a former walk-on, started 14 games for the Georgia football team last season. He threw for 2,862 yards and 29 touchdown passes. He also rushed for 259 yards and a score.
In the College Football Playoffs National Championship, Bennett led the Georgia football team to a win over Alabama. He threw for 224 yards and two scores.
Following Smart's comments, Bennett told ESPN that he has gained Smart's respect and that he has the coaches' backing. He also stated that he's hoping to get the help of people who know how to respect the game of football. The 24-year-old said he could look in the mirror and realize there were times during his career when he struggled. However, as far as he's concerned, he can't change what the country thinks about him.
"You know, I think I'm good. As far as the respect thing, I've gotten [Smart's] respect, and I've got my coaches' respect. And hopefully, I've got people who know ball's respect. And you know, I can look in the mirror and know that there were some times that I struggled last year and let's pinpoint these and let's decrease those. But as far as worried about what the whole country thinks, I can't do that," said Bennett.
The coach also praised Bennett, noting that the team's success last season has built a foundation for its future. He additionally said that he doesn't expect complacency to be an issue this season.
Despite the team's success last season, Smart stated that the players have not accomplished what they need to to be considered complacent. The 46-year-old coach also said the team's returning players are still hungry. Fifteen team players have already left for the NFL after going through training camps, and draft picks.
"The men on this team for this season have not done that. They have not. We had 15 players that have now gone to NFL camps or draft picks. They're gone. We have some returning players, but they're hungry as ever. People ask the question, how does it feel to be hunted? We will not be hunted at the University of Georgia. I can promise you that," Smart said.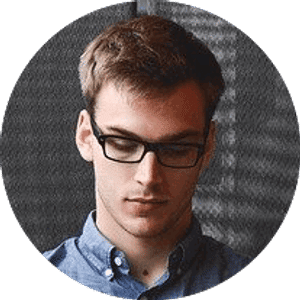 Jake Williams
Jake Williams is a sports gambling expert. He's been writing in the sports betting and DFS industry for over a decade. He specializes in MLB and NBA, along with College Basketball and College Football.