SEC Media Day: Brian Kelly speaks about LSU program, prepares for new season
July 20, 2022
During his first SEC Media Days appearance as the LSU football program head coach, Biran Kelly used the word "family" to describe his team's playing style, and said he started to fit in within the program.
Kelly awkwardly cut out from Notre Dame to become the Tigers' head coach. Add in the dance moves he performed while signing Walker Howard, and it's fair to wonder if Kelly actually stumbled into a pot of simmering gumbo.
Kelly adapts with Tigers
After seven months, it's clear that Kelly is getting both feet firmly on the ground. He's been able to build a strong relationship with his players and develop a structure that will allow him to take advantage of the talent in the region. He's also learning the ins and outs of recruiting in the area, which could make him a good fit for the Tigers.
"Fit is about the ability to run a program at the highest level," said the head coach. "I've done it for 32 years. I've had success at Notre Dame, Cincinnati, Central Michigan, wherever I've been. So running a program and then player development, I think those are the most important things."
Getting to a championship level has been challenging for LSU since Nick Saban arrived at the school. After winning the 2003 season, he left for the NFL, and Les Miles was able to win a national title in 2007, but he lost in the title game the following year to Alabama. Ed Orgeron was able to lead the program to a record-breaking offense in 2019, but he was let go after the team lost its last two games.
Due to its affiliation with the SEC and geography, the Tigers could not capitalize on all their opportunities. When Kelly arrived in December, only 36 players were on scholarship. He quickly established a recruiting network in Louisiana, and he's starting to make a name for himself in the process.
His 2022 recruiting class had 15 members, including a pair of five-star recruits in Howard and Quency Wiggins. He was able to sign some of the top defensive players in the country.
On recruiting for LSU
One of the most challenging aspects of Kelly's recruiting strategy is keeping all of his Louisiana recruits in the state. He also has to find ways to get the best possible recruits from all across the country. He's learned how to do this from his time at Notre Dame, and he's been getting advice from Louisiana insiders.
"It's not just New Orleans and the greater Baton Rouge area. You have to get up north, all the way up through Shreveport, up to Monroe, all into the state of Louisiana," said the 60-year-old coach.
Kelly said it's essential to get up north and visit all of the state's regions. However, it doesn't mean he can just take a kid from Louisiana if he does not fit the new coach's standards.
"Now, that doesn't mean you just take a kid from Louisiana because he's from Louisiana," Kelly said. "If he's not rated as high, can you go out of state? Sure. But you better know the players in the state of Louisiana. That means the entire state. I think that's maybe where if I've gotten any feedback that maybe we needed to extend our recruiting efforts a little bit further north. I think we've done that."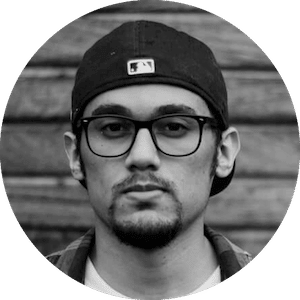 Gus Anderson
Gus Anderson is a gambling wizard. As a kid he dreamt about becoming a Tennis, Hockey and Golf professional but ended up as a gambling professional with focus on both sports & casino.