Four-star edge Adepoju Adebawore announces commitment to Oklahoma
July 11, 2022
The Oklahoma Sooners added five players to its 2023 class in only a week. The most recent addition was a four-star edge from North Kansas City High School, Adepoju Adebawore.
Adebawore announced his commitment on Sunday afternoon. He chose the program over the Missouri Tigers, Northwestern Wildcats, Arkansas Razorbacks, and Florida State Seminoles.
"When I finished my unofficial visit, Oklahoma was my No. 1 school. I wasn't 100 percent ready to commit yet, but I had a good idea about Oklahoma," Adebawore told On3.
"After my official visit, my feelings were confirmed, and I knew it. I wanted to take a little more time and take another visit to make sure, but I knew it was Oklahoma. It was just a perfect match between me and Oklahoma."
Committing to Sooners
Adebawore is one of this year's most sought prospects, and getting him in Oklahoma's class of 2023 was not a small feat. The Sooners had to compete with Northwestern, where Adebawore's brother currently plays. The newly-committed Sooners had an official visit to the Wildcats on May 13. Also, on June 10, he visited his home state school Missouri.
Sooners first-year defensive ends coach Miguel Chavis was responsible for Adebawore's recruitment. Landing him in the program marked Chavis' first Top 100 commit during his time in Oklahoma.
Adebawore said the Sooners' elite defensive staff won his heart. He added he believed in head coach Brent Venables' work.
"Coach Venables is a great guy, a genuine person, and he has a great plan for Oklahoma. He came in with a vision, he has a plan for me, and I love the way he plans to lead at Oklahoma," Adebawore said. "He and the coaching staff are genuine. The culture under coach Venables is great and I really like the fit for me."
Adebawore's stats
National recruiting expert and 247Sports writer Chris Singletary explained that the young edge would benefit the Sooners with his frame and a great display of athleticism. In addition, the program may also relocate Adebawore to another position.
"The emerging prospect has some very impressive measurements that have his suitors talking. At 6-foot-4, 227-pounds, 10-inch hand, and a 7-foot wingspan. The physical traits, as well as his continued development in the weight room and natural maturation, have his weight and strength gains to be limitless," Singletary wrote.
"Adebawore is a bouncy long-limbed athlete with a chiseled physique. He is a twitched-up player that has very good change of direction for a player his size. Very smooth with his body control and overall agility. Good acceleration to close the air space on his opponent whether it's an offensive lineman or an opposing ball carrier."
Oklahoma now has 14 prospects committing for next year's class, five of which are included on ESPN's 300 lists of prospects. Adebawore will join standout quarterback Jackson Arnold, safety Kaleb Spencer, and duo linebackers Phil Picciotti and Samuel Omosigho.
The Sooners are also reportedly eyeing Tausili Akana, a four-star linebacker from Skyridge High School. Additionally, Sports Illustrated's Sooner's writer Ryan Chapman said there were "a number of recruiting targets" that Oklahoma would announce in July-August.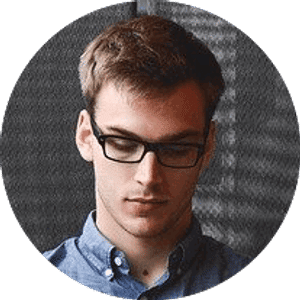 Jake Williams
Jake Williams is a sports gambling expert. He's been writing in the sports betting and DFS industry for over a decade. He specializes in MLB and NBA, along with College Basketball and College Football.