Blake Robertson performs dangerous catch to help Oklahoma defeat Notre Dame 6-2
June 20, 2022
Oklahoma Sooners first baseman Blake Robertson went all out to ensure his team defeat the Notre Dame Fighting Irish. In the first inning, Robertson risked it all by leaping over the fence of Notre Dame's dugout to catch the ball.
Robertson walked it off unharmed. Oklahoma came out as the victor, defeating Notre Dame 6-2 in College World Series.
Going all out
When Robertson raced over from the first base, there were not many spaces available for him to catch the flying ball that was smacked by Fighting Irish leadoff hitter Ryan Cole.
He risked his health by leaping over the fence to make an outstanding catch. He survived the stunt without any injury.
Robertson's act was dangerous, but he was not the first Oklahoma player to perform such a feat. In this year's postseason, when the Sooners played Virginia Tech, outfielder Kendall Pettis tumbled over the bullpen wall for an out. The game was won by Oklahoma.
Robertson is currently in his first season with the Sooners and has contributed greatly to the team's longevity in this year's CWS. With 51 runs batted in, the first baseman said he aimed to bring the CWS title to Oklahoma. The last time the team won the trophy was in 1994.
"I guess when the ball was hit, I knew he hit it pretty high, so I had a lot of time to take my eye off the ball and look at the wall. See where the wall was and be able to track it again. That's what we work on a lot in practice is being able to take our eye off the ball and still be able to see where the ball is going and see where the wall is," Pettis said.
"I knew when the ball was like 50 feet, or coming close down, that I was really close to the wall. In a do-or-die game, I was just like, 'Screw it. I'm gonna jump. I don't care.' I just decided to jump, and I thought the wall was gonna stop me, but it really clipped me. I scorpioned over the wall, and when I fell on the dirt, I thought it was going to hurt more."
Cade Horton's stellar pitching helps Sooners defeat Fighting Irish
Pitching in six innings on Sunday, freshman pitcher Cade Horton made a career-high 11 strikeouts in the game. He allowed two-run homers in the top of the sixth inning. Despite this, head coach Skip Johnson insisted that Horton must not be replaced until the end of the inning.
Johnson's decision was fruitful. Notre Dame's Brooks Coetzee III struck out, and Horton struck out five out of the first 11 batters in return.
"I said it to several people, one of the best freshman pitchers I've been around, ever," Johnson praised Horton. "It's no different than watching a big leaguer, how quick (Horton) can pick stuff up. And I'm not saying he's a big leaguer, by no means, but he'll have that opportunity one day."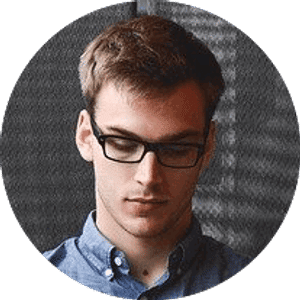 Jake Williams
Jake Williams is a sports gambling expert. He's been writing in the sports betting and DFS industry for over a decade. He specializes in MLB and NBA, along with College Basketball and College Football.