Former Wildcats Dalen Terry staying in 2022 NBA draft
June 17, 2022
Dalen Terry parted ways with the Arizona Wildcats this year. He began playing for the program in 2020. Terry recently announced he would remain in the 2022 NBA draft and forgo his college eligibility with the Wildcats.
Terry told to reporters after working out with the Portland Trail Blazers on Wednesday this week that he would rather be in the NBA than play at the collegiate level. He added that he was ready to move on from the Wildcats in hope of landing a spot in the big league.
The sophomore said he was fully aware of his decision to remain in the draft despite knowing the tough competition among fellow draft participants. The now-former Wildcats even indicated that he was ready to redraft if he came in short in the NBA Draft.
Leaving Wildcats
Terry is among the youngest participants in this year's draft. The 19-year-old played 37 games last season with the Wildcats and averaged 27.8 minutes per game in addition to hitting 8.0 points, 4.8 rebounds, and 3.9 assists.
Terry explained that he was fully aware of his decision to abandon his college eligibility in Arizona for the draft, adding that he trained his life to play in the NBA.
"I feel like I'm ready. I'd rather be in the NBA and go through my struggles and trials and tribulations than be in college and be the star," Terry said.
"A lot of guys wouldn't say that, but I'm young kid and I want to get adjusted to the game. And obviously I've been playing basketball my life to be an NBA player. I didn't play basketball since I was 2 to be a college player."
It remains to be seen how the draft would play out on June 23. Terry said he had braced himself if he were to be selected at a lower pick, saying that his career would play out in the future.
"I feel like there's gonna be a redraft in 10 years and it's gonna change no matter where I get drafted," he added.
Maintaining optimism
When asked about his potential role in the NBA, Terry was certain he would fulfill his future team's needs. During Wednesday's workout in Portland, he claimed that he prided himself on passing the ball.
"I feel like I'm the person who goes in to do what is needed for the team.Benn averaged a lot of points. I'm a guy who can play (the No.) 1, 2, 3, maybe a little bit of 4 (positions). So I pride myself on passing the ball," he continued.
"I feel like I was the best passer on the team. Me passing the ball to Benn, and him scoring, I'd feel like I just scored, too. So I feel like eight points like is not really my average. I feel like I averaged 15."
In the workouts, Terry was joined by fellow draft participants Shaedon Sharpe, Jeremy Sochan, Jordan Hall, John Butler, and Jamaree Bouyea.
Portland currently holds a total of three picks—No. 7, 36, and 57, which the franchise can use in the NBA Draft. Multiple analysts have predicted that Terry would be the team's No. 27.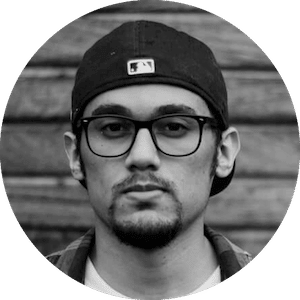 Gus Anderson
Gus Anderson is a gambling wizard. As a kid he dreamt about becoming a Tennis, Hockey and Golf professional but ended up as a gambling professional with focus on both sports & casino.