Red Raiders land Canadian basketball prodigy Elijah Fisher
May 27, 2022
The Texas Tech Red Raiders have five-star small forward Elijah Fisher. The Canadian professional wing preferred the Red Raiders over multiple other established teams, including the Kansas Jayhawks, Kentucky Wildcats, and Oklahoma State Cowboys.
Despite the outstanding deal, Texas Tech will only be eligible to have Fisher play for them in the next season as the Canadian has been reclassified into the Class of 2022. Fisher's addition to the team is a breath of fresh air for the Red Raiders. The team recently sustained the departures of some of its key players
A prodigy, the young star's track record speaks for his early career greatness. When the 18-year-old debuted with the Canadian national team for the 2021 FIBA Under-19 Basketball World Cup in Latvia, he managed 11 points, helping the team record a victory over Lithuania.
Committing to Red Raiders
Fisher, a 6-foot-7 Canadian native, became the fourth freshman to join Texas Tech. He joined ESPN's 100 point guard Rickie Isaacs, four-star talent Lamar Washington, and Robert Jennings.
Texas Tech head coach Mark Adams had to see several of his key players departing, including duo Bryson Williams and Davion Warren, who recently graduated, and Kevin McCullar and Terrence Shannon, who transferred to other teams. McCullar landed a deal in Kansas, while Shannon went to No. 4 Illinois Fighting Illini.
Therefore, it is only natural for Adams to look for four replacements. Now he has Fisher, he only needs to look for three more. It appeared that the head coach was not playing around with his player recruitment game.
247Sports director of scouting Adam Finkelstein said in an article published in April that Fisher was "a physically imposing combo-forward capable of changing a high-level game on both ends of the floor". The young Canadian's versatility and defensive capabilities would be a great help for Adams, someone who is widely regarded as a defensive mastermind.
"First, Fisher's frame allows him to body up and switch onto bigger players when necessary," Finkelstein said. "Second, while his technique and footwork are still a work in progress, he gets low in a stance, contains the dribble, and actively contests shots. More subtle, and maybe even most impressive, was his IQ on the defensive end as he rotated off to guard against slips, took away the corner on OBU's (a baseline out-of-bounds play), and proactively communicated from start to finish."
Texas Tech has a bright future in the Big 12 Conference. Last season, Adams and his boys made a 27-10 record. It was quite a remarkable feat, all things considered, that last year was the HC's first coaching year in Texas, replacing then-coach Chris Beard.
"Near the top, when (his teammates) realized tonight's gonna be a particular evening for him, they undoubtedly needed to put the icing on the cake to strive to assist him cement himself as the most effective highschool gamers within the nation, if not ever," Crestwood head coach Marlo Davis said.
"He's a top-tier scorer, but the thing that separates him from most is just his competitive drive and his willingness to sacrifice and do whatever it takes to win. That really separates him from a lot of high school kids his age."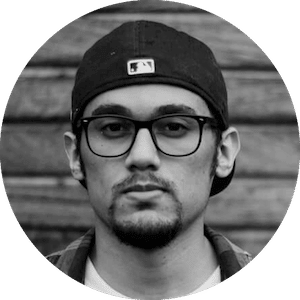 Gus Anderson
Gus Anderson is a gambling wizard. As a kid he dreamt about becoming a Tennis, Hockey and Golf professional but ended up as a gambling professional with focus on both sports & casino.