Wildcats' Jacob Toppin withdraws from NBA Draft, to play for Kentucky for another year
June 1, 2022
Kentucky Wildcats forward Jacob Toppin announced Tuesday his withdrawal from the NBA Draft. He is now set to return to the Wildcats for another year.
Toppin, in a video posted on his social media, confirmed the move. The young forward thanked Kentucky for the opportunity to play for the team, adding "let's run it back one more year".
"What's up Big Blue Nation? This is Jacob here. First off, I want to start by thanking God because without Him, I wouldn't be in this position I'm in today. I want to thank my family, the coaching staff, my teammates, and everyone along this journey who's helped me," Toppin said.
"But most importantly, I want to thank the best fans in the country, Big Blue Nation. Without you guys, I don't know where I would be. With that being said, I miss you guys. And let's run it back one more year. Go Big Blue."
Withdrawing from NBA Draft
Toppin is one among other collegiate draft entrants who announced his withdrawal from the draft. The college star, however, did not explain his reason for stepping down from the annual event. Earlier, Auburn Tigers center Dylan Cardwell made the same move.
Prior to entering the NBA Draft, Toppin made one of his best career stats in Kentucky last season. In a total of 24 games played, the 6-foot-9 averaged 6.2 points and 3.2 rebounds per game. Hitting those numbers eventually led to Wildcats head coach John Calipari endorsing the young professional.
Calipari praised the junior forward in a statement released shortly after the school allowed Toppin to enter the draft.
"I think Jacob is making a good decision for him and his family by using the resources that the NCAA allows. I'm in full support of Jacob's desire to explore his options," Calipari said. "Jacob is as athletic as any player who I've coached and has really begun to come into his own on the court. He has all of the tools to be successful in this game, but his willingness to share and be a great teammate is a difference-maker."
April 12 was the date when Toppin entered the NBA Draft. In doing so, he maintained his college eligibility status for Kentucky, which enabled him to return to play for the team for another year. The Wildcats are likely excited to have their talented junior return since Toppin is a 42.6 field goal percentage and 24.5 in three-pointers.
Wildcats aiming higher
Toppin is not the only Kentucky draft entrant who returned after testing the waters. Fellow teammate forward Oscar Tshiebwe, who was named the National Player of the Year award, announced in April that he would delay his chances of playing in the big league for another year with Kentucky.
Tshiebwe was projected to be a second-round pick in the draft. Shortly after shaking the basketball grounds in the United Kingdom, Tshiebwe made 20 rebounds in a game when he debuted in Kentucky. Hitting such numbers was the first ever for any Wildcats players since 1994.
The Wildcats wrapped this season in a disappointing fashion, registering 25-6 in the regular season. They were also defeated by Tennessee in the SEC semifinals. Despite being the No.2 seed team, Kentucky conceded a defeat to Saint Peter in the first round of the NCAA Tournament.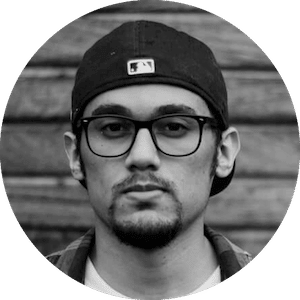 Gus Anderson
Gus Anderson is a gambling wizard. As a kid he dreamt about becoming a Tennis, Hockey and Golf professional but ended up as a gambling professional with focus on both sports & casino.