Folsom four-star WR Rico Flores commits to Notre Dame
July 4, 2022
The Notre Dame Fighting Irish has secured a commitment from four-star wide receiver Rico Flores. The player announced the news earlier this week on Sunday.
The young WR said he decided to play for the Fighting Irish because Notre Dame had everything he needed and he was adamant the program was suitable for him due to it always being a top playoffs contender.
"It has everything. Life outside of football. You will be set up with so many connections across the country. As a Notre Dame graduate, you know you will have people willing to help you in any state," Flores said.
"Also what they do in football. You're always a top contender in the college football playoffs. The staff there is amazing. Literally everyone."
Pledging allegiance to Fighting Irish
Choosing the Fighting Irish was likely one of the toughest decisions Flores has ever made in his collegiate football career. Prior to choosing Notre Dame, he was offered to play for the Georgia Bulldogs, Ohio State Buckeyes, Texas Longhorns, and even the UCLA Bruins.
Flores said that he grew fond of the program following his official visit on June 10. He praised receiver trainer Chansi Stuckey for their discussion on the phone.
"Coach 'Stuck,' he's just a real guy," he added. "Seriously, he and I can just talk on the phone and chat for a whole hour and it doesn't even have to be about football. He's such a cool guy. He says it's not a 4-year plan, it's a 40-year plan."
Stuckey and offensive coordinator Tommy Rees were responsible for recruiting Flores. The duo defeated other recruiters such as Holmon Wiggins of the Alabama Crimson Tide and Arizona Wildcats' Kevin Cummings.
Aside from Notre Dame's coaching staff, Flores also said that he had a conversation with former Fighting Irish player Tim Brown during his official visit to the program.
"I spoke to the legend himself, Tim Brown," Flores continued. "We were just talking about the opportunities Notre Dame has and how it will make you a better man for the future.
Joining Notre Dame's Class of 2023, Flores is the 17th player who committed to head coach Marcus Freeman's team. The addition of the Folsom senior high ace will likely be put to good use by Freeman in 2023.
Flores' stats
247Sports' national recruiting expert Chris Singletary explained that Flores had a "college-ready body" and his frame would allow him for explosive play on the field.
"The 6-foot-1 190-pound verified athlete is built with a college-ready body as we speak. He has a good muscled-up and defined frame. He is able to generate good explosiveness by the way is built with a powerful lower body. He is wide up top in the shoulder and chest area," Singletary wrote.
"He has ample length and features a solid overall physical make-up. Flores is a player that has 2-ways snaps that feature this athletic ability, change of direction, agility, physicalness and toughness."
Aside from that, Flores made 81 passes in addition to 11 touchdowns for 1,157 yards during his junior career. All in all, for 2,141 yards, he managed 129 passes and 24 TDs in his senior high football career.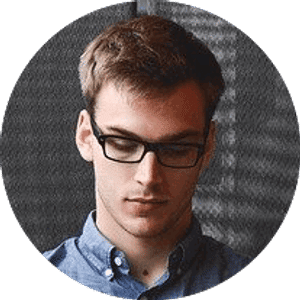 Jake Williams
Jake Williams is a sports gambling expert. He's been writing in the sports betting and DFS industry for over a decade. He specializes in MLB and NBA, along with College Basketball and College Football.