76ers' Joel Embiid limps out in playoffs game, helps defeat Raptors 112-97
April 19, 2022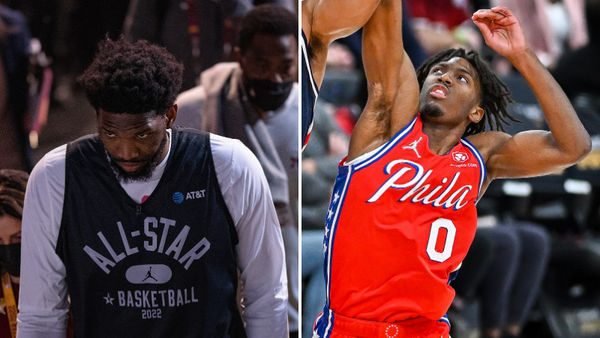 Hosting the Toronto Raptors on Monday night at Wells Fargo Center, the Philadelphia 76ers claimed a 112-97 victory in their second game of the first playoffs round. Leading Philadelphia on the offense was star center Joel Embiid who racked up a team-high performance.
However, the second game victory for Philadelphia came at the expense of its scoreboard leader, Embiid limped off to the locker room after a collision with teammate guard James Harden.
Embiid then re-entered the court in the second half with a slight limp. While it was quite reassuring for Philadelphia since the 28-year-old showed little indication of it being a major injury, Embiid's foot injury is something that both the 76ers and fans might want to keep up throughout the playoffs.
Embiid leads Philadelphia
Embiid showed an outstanding performance, helping the 76ers sweep the game victory. The Cameroonian professional racked up a team-high 31 points, zero assists, and 11 rebounds. Even Toronto's star wonders duo forward Ogugua Anunoby Jr. and Paskal Siakam failed to stop the rampaging Embiid and co.
Embiid took as many fouls as he could from Toronto and came out with a slight foot injury post-game.
"They put me on the floor a few times and to me, this is where it gets interesting," Embiid added. "I'm like, cool. I'm going to come back with more power and make you foul me."
Assisting the scoreboard leader on the front line was guard Tyrese Maxey who managed 23 points, eight assists, and nine rebounds, making him the no. 2 top scorer in Philadelphia.
Maxey said he had anything but respect for Embiid after seeing him tapped hard in the offense.
"That's what we need from the Big Fella," Maxey said.
Behind Maxey on the scoring board were forward Tobias Harris who had 20 points, one assist, and 10 rebounds alongside guard James Harden with his 14 points and double six on rebounds-assists.
Embiid's foul party with Toronto
For Embiid, it was an all-out foul party with Anunoby as both were shoving each other, not even two minutes into the first game. Both had to be called out for technical fouls.
"I didn't really want them to set that tone," Embiid explained about his technical foul. "I wanted myself and us to set that tone. That's why I picked up that early technical foul."
Toronto head coach Nick Nurse accused the game's officials of letting Philadelphia with hard fouls in the first game.
Nurse was involved in a heated called out with Embiid after the player told the coach he would keep on making free throws if the Raptors keep on fouling him.
"You might have to," Toronto HC said in response to Embiid.
Embiid replied, "respectfully, to stop b****ing about calls".
The half-game ended after Harden tried to disrupt two Toronto defenders in the final second. As the Beard drive down the line, his knee crashed with Embiid's left knee. The collision had Harden rubbing both his neck and head, but the 32-year-old just brushed it off.
For Embiid, however, the five-time NBA All-Star limped down the court. Embiid went on to score nine more points in the third game, while Maxey made seven to lead the 76ers 95-73 by the end of the third.
Embiid is a valuable addition to the 76ers, he has been retained by the franchise ever since he joined as a rookie in 2014.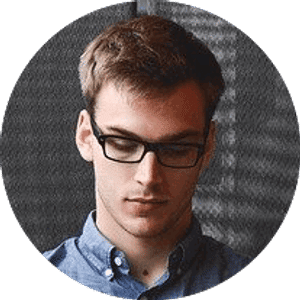 Jake Williams
Jake Williams is a sports gambling expert. He's been writing in the sports betting and DFS industry for over a decade. He specializes in MLB and NBA, along with College Basketball and College Football.