Deshaun Watson to receive suspension by NFL after sexual misconduct allegations
June 26, 2022
According to the Wall Street Journal, Cleveland Browns quarterback Deshaun Watson may face a significant financial blow if the NFL suspends him indefinitely.
As reported by the publication's reporter Mark Maske, Watson will be punished "significantly" by the league. There are plans by the NFL Players Association to use the Robert Kraft "happy endings" defense against any suspension Watson may face.
Watson was accused of engaging in sexual acts on several occasions with massage therapists without their consent. According to Maske, Watson is suspended for violating the league's conduct policy due to 24 pending civil lawsuits against him.
He has settled 20 of the 24 sexual misconduct cases against him, but his future remains uncertain. Two Texas grand juries declined to indict the quarterback on criminal charges, and he has denied all allegations against him.
In 2020, Kraft was acquitted of a sexual assault charge in a massage parlor. Despite the incident, Kraft was not suspended by the NFL. The Patriots owner was recorded multiple times at a spa paying for sex acts in January 2019, for which he pleaded not guilty but apologized nonetheless.
Watson may still be paid
Sue L. Robinson, the Disciplinary Officer recruited and paid for by the NFL and NFLPA, will decide whether Watson should get the league-recommended suspension, a less severe banishment, or none at all.
If no discipline is given, the case is closed; however, if discipline is issued, Commissioner Roger Goodell will have jurisdiction over an appeal by either party and may decrease or raise the punishment.
Watson and the NFLPA could delay the resolution of the situation, according to Maske. Neither Watson nor the NFLPA will rush to present their defense. As stated in the Personal Conduct Policy, owners have a higher standard of conduct than players.
It is expected that the league will make a decision by July 1, but it may change its mind if new evidence or claims come to light. Despite not playing for two consecutive seasons, Watson will likely still earn millions of dollars when he returns in 2023.
Watson was given a base salary of only $1 million for 2022, which significantly reduced the financial consequences of, for example, a six or eight-game suspension. It doesn't matter if Watson misses all of 2022.
By rule, Watson's contract would be tolled for a year if he were suspended for the entire season. The $1 million salary he's due to receive in 2022 would shift to 2023, replacing the $46 million he's due in 2022. His contract with the Browns would then extend beyond 2022 for five full seasons.
Browns consider all-season suspension
Watson's future with the Cleveland Browns will be announced in July.
NFL Commissioner Roger Goodell is still deciding with his board how severe a suspension should be, but its extent is certain. Despite Watson's insistence that he is innocent, there are too many victims of his sexual misconduct.
It is anticipated that Watson will be able to appeal any punishment with the help of the NFL Players Association. There is only one argument used. The NFL has never punished team owners accused of similar conduct. People like Jerry Jones, Robert Kraft, and the owner of the Washington Commanders Dan Snyder, are mentioned.
Women also accused these men, and there were no consequences for them. Watson will find out how the NFL will punish him on July 22, and it's not looking good.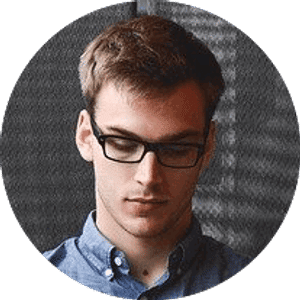 Jake Williams
Jake Williams is a sports gambling expert. He's been writing in the sports betting and DFS industry for over a decade. He specializes in MLB and NBA, along with College Basketball and College Football.