Cleveland Browns, David Njoku sign four-year contract extension
May 28, 2022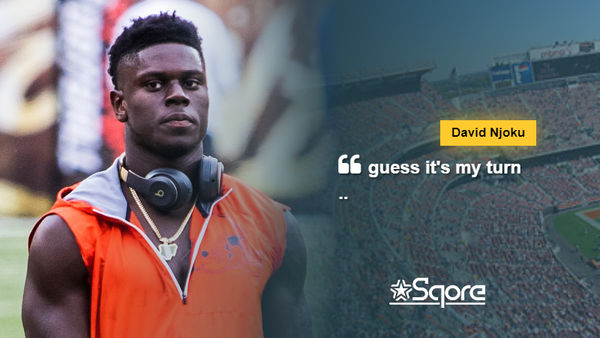 According to NFL Network's Ian Rapoport on Twitter, Njoku has signed a contract extension worth $56.75 million. It reportedly includes $28 million in guarantees.
"The #Browns and franchise tagged TE David Njoku have reached an agreement in principle on a large new 4-year, $56.75M contract extension, sources tell me and @TomPelissero. He gets $28M guaranteed at signing on the deal that averages $14.1875M per year, the fifth highest paid TE," Rapoport's tweet reads.
According to reports, Njoku is set to rank as the fifth-highest-paid tight end in the NFL, despite his $14.1875 million annual income ranking him fourth on OverTheCap.
Travis Kelce, Mark Andrews, and Dallas Goedert have all signed similar deals in recent years. Each of their current contracts is worth between $56 million and $57.25 million over four years. George Kittle, the All-Pro tight end for the San Francisco 49ers, holds the record for the highest-paid tight end with his four-year, $75 million contract.
Earlier this offseason, the Browns franchise-tagged Njoku, a deal worth $11 million. As they see it, Njoku can be the star tight end they were expecting him to be when they drafted him in 2017. The Browns are giving Njoku the opportunity and the contract to prove his worth alongside new quarterback Deshaun Watson.
Andrew Berry embraced Njoku when he became general manager after helping draft the tight end. Despite not quite breaking out as a receiving threat, Njoku has made steady progress since then. A combination of his size and speed makes him difficult to match up against.
With this deal, they expect him to become the difference-maker they have been patiently waiting for him to become in the passing game. Njoku, who turns 26 in July, will play in his sixth NFL season.
Will David Njoku step up his game?
In the last two seasons, Kelce and Andrews have been named to the first team of the All-Pros. Last season, both players reached 1,000 yards, yet Njoku still holds the career-high of 639 receiving yards in 2018. While Goedert had only 830 yards last season, he is deemed as a far better blocker than the others.
Njoku is getting a deal with an elite team even though he isn't yet an elite tight end. Since being drafted 29th overall by the Browns in the 2017 NFL draft, his storyline has basically been one of elite potential.
In five years as an NFL player, it may be easy to see why Njoku hasn't reached his potential. Injury has been a major factor in his career, as he missed much of 2019 with a wrist fracture, as well as most of 2020 with a knee injury. Austin Hooper, the Browns' $44 million tight end signed in 2020, also competed for targets and snaps with him. Furthermore, it's no secret that the team is having issues with the quarterback.
In the wake of Hooper's release in March, Njoku seems to be the team's top tight end. However, it is unclear whether he will play a snap with Watson in 2022.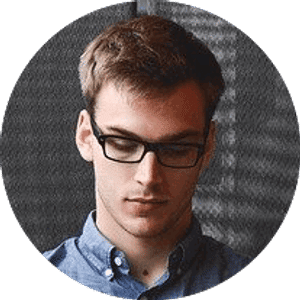 Jake Williams
Jake Williams is a sports gambling expert. He's been writing in the sports betting and DFS industry for over a decade. He specializes in MLB and NBA, along with College Basketball and College Football.