Celtics' Robert Williams out due to knee soreness, Boston take 2-2 series tie
May 10, 2022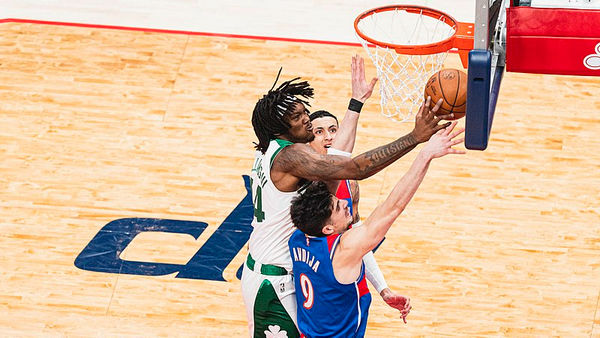 The Boston Celtics defeated the Milwaukee Bucks on Monday 116-108 in Game 4 to even the series 2-2. Boston was forced to rule out center Robert Williams III following soreness in his left knee.
The Celtics head coach Ime Udoka confirmed that despite Williams was not included on the injury list, the player tried pregame warm-up and felt his soreness was too much to handle.
"He had some soreness today," Udoka said. "Just kind of flared up. Came out of nowhere. He didn't feel anything yesterday or during the game. It wasn't an incident. Just a little flare-up, it got irritated trying to warm up."
Williams out, may return in Game 5
Williams tore his meniscus in his left knee back in March this year. The 24-year-old returned in Game 3 in the first-round series as Boston played the Brooklyn Nets.
Since then, the former Maine Red Claws played for Boston and returned to the starting lineup against Milwaukee in the previous three games. In Game 2 and 3, Williams racked up 10 points alongside consistent rebounds. However, in Game 3, the professional player was hit in the head by Milwaukee forward Bobby Portis.
The professional player is expected to return to Game 5 on Wednesday this week. Udoka revealed that it was unexpected for the player to have felt soreness post-surgery let alone caused by the surgery. The head coach also admitted that the 2017 Second-team All-SEC had a general soreness, but this one felt more pronounced.
"You would expect so," Udoka added when asked about the player's availability. "He's had some natural soreness—It's expected to calm down and he can get back out there for next game."
With Williams out, the Celtics had to pull out forward Grant Williams to fill in the vacant space. In the second-round series, Williams averaged 8.7 points, 5.7 rebounds, and 2.7 blocks, as per ESPN's Andrew Lopez.
Celtics claim series tie
The Celtics and the Bucks were having blows exchange all the way to Game 4. Racking up as many points eventually led to casually switching series lead in the second round. Game 4 appeared to have been for Boston to take.
Forward Jayson Tatum and center Al Horford had a team-high performance of 30 points each, combined their points and that is 60 points Boston can redeem. However, Horford also had a fair share of the night as he made his career playoff-high. He wrapped the game with 30 points, three assists and eight rebounds.
"I usually just kind of go about my business," said Horford, who finished with a career playoff-high 30 points. "I do get excited, but I guess you kind of pick your spots, your moments. This was an emotional game."
Milwaukee started to catch up with the leading Boston in the third quarter. Entering the fourth quarter, Horford made 16 points alongside Tatum with his 12 points to outscore the hosting team.
"We love Al," Boston guard Marcus Smart said. "Best vet we've ever had. Best vet I've ever had. He comes in, never changes whether things are going bad or good. He's going to be him, and nine times out of 10, it's going to work out in our favor."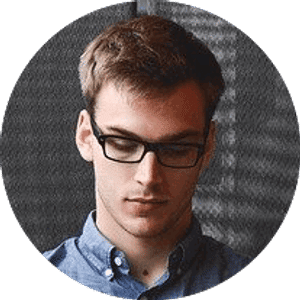 Jake Williams
Jake Williams is a sports gambling expert. He's been writing in the sports betting and DFS industry for over a decade. He specializes in MLB and NBA, along with College Basketball and College Football.