Chicago Bulls defeat Milwaukee Bucks 114-110 in Game 2
April 22, 2022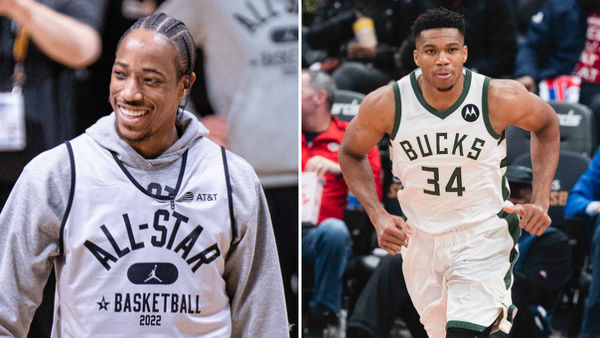 The Chicago Bulls defeated the Milwaukee Bucks 114-110 in Game 2 of their Eastern Conference playoff series on Wednesday night. DeMar DeRozan scored a postseason-career-high 41 points for the Bulls.
All five Bucks starters scored double digits. Brook Lopez recorded 25 points, Khris Middleton 18 points and eight assists, Jrue Holiday 15, and Wesley Matthews 11.
In the third quarter, Giannis Antetokounmpo and Middleton accounted for 25 of Milwaukee's 31 points. Chicago managed to create an 18-point lead, but Milwaukee then closed the gap to seven points as they entered the fourth. The then Bulls went on a 9-0 scoring spree in the final quarter.
"It's the playoffs," DeRozan said. "Every guy on this team is a competitor. It doesn't matter what you did in the regular season. It's a brand new start, a brand new mindset. You can see it in all the guys.
"It (doesn't) matter if we lost 20 times to those guys, this is a new opportunity for us to go out there and compete. And we've got to take advantage of it."
Bulls' dynamic
The Bulls restricted the Bucks to 0-of-5 shooting with one turnover in the first two minutes, 30 seconds. The Bulls had a 63-49 advantage at halftime after a 17-7 run in the final minutes of the second quarter. The Bulls were able to increase their lead thanks to their 8-for-14 (57.1 percent) 3-point shooting.
"We had a long season," Alex Caruso said, a Bulls player who sat on the bench due to a wrist injury. "We had a lot of adversity. It was almost a little bit like we were just trying to start the playoffs already.
"We were kind of in a hold. But we got our spirit back. We talked to each other about the opportunity we had in front of us."
Chicago's Nikola Vučević scored 24 points and had 13 rebounds, and Zach LaVine added 20 points. When LaVine sent a low bounce pass to Coby White in the second quarter, the ball went out of bounds.
"We talked about it all week," Vučević said. "We talked about it even after Game 1. [So] just stick together. Whatever is going on, it's a long game."
Bucks' reaction to defeat
The Bucks were led by Antetokounmpo, who scored 33 points, grabbed 18 rebounds, and produced nine assists on 11 of 20 shooting. He now has more playoff points for the Bucks than Kareem Abdul-Jabbar.
There were no more than three points between Milwaukee and Chicago after they cut short the Bulls' 18-point lead. Bulls coach Billy Donovan praised his team's late-season surge. He said that the Bulls had become "hardened" as a result of facing so many elite opponents in the second part of the season.
"It's helped us grow," Donovan said. "It's helped us get better. It's helped us be able to have that mentality where we say, 'We've got to move on to the next play'.
Because at times this year when we've played against good teams when it started to go a little bit the other direction we didn't have enough in us to get it back going in our direction. And we have to be able to do that, especially in the playoffs."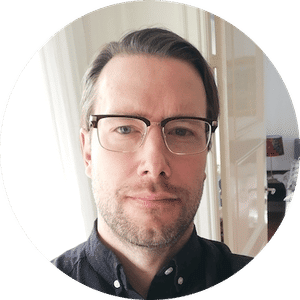 Martin Evergreen
Martin Evergreen is a sports betting professional who provides initiated betting picks and predictions. His main focus is on NHL picks, sportsbook promotions, and casino stories.