Big 12 commissioner Brett Yormark takes office
August 1, 2022
Big 12 commissioner Brett Yormark assumed office on August 1. The most pressing issue Yormark has to deal with now is the conference realignment. Yormark inherited the Big 12 just a little over a year after Texas and Oklahoma agreed to leave the conference for the SEC by 2025.
Shortly after his hiring on June 29, USC and UCLA announced their departure from the Pac 12 to the Big 10 by 2024. The move brought attention to how significant college realignment can be. Despite USC and UCLA are not within Yormark's jurisdiction, the move will likely affect his conference indirectly in the future.
Yormark's homework
Before being named commissioner, Yormark was a top executive at Roc Nation, a full-service entertainment company owned by rapper Jay-Z. He was also an ex-CEO of the NBA team Brooklyn Nets and once oversaw a $750 million agreement deal in NASCAR.
Yormark will have to get himself familiar with the all-new world of college athletics, serving as the top-decision maker in one of the most dynamic conferences so far.
There is plenty for the inexperienced commissioner to cover in college athletics, including the Name, Image, and Likeness (NIL) deal, the problematic transfer portal, the potential split of FBS conferences from the NCAA, and college football playoffs.
Baylor athletic director Mack Rhoades revealed that Yormark had difficulties keeping up with the issues.
"One of his best qualities is he doesn't pretend to know what he doesn't know … He asks a lot of questions, and listens," Rhoades said.
"He hasn't been in the industry, so he's got to absorb all of that, which is, just under normal circumstances, difficult. But then throw on top of that conference realignment part two."
Being an outsider from college athletics, Yormark has to face college football's most pressing and challenging issues. One of the most recent was the Big 12's multimedia rights negotiations, which he argued must put the conference in the "best position".
"One thing is crystal clear. There is no higher priority than to best position the Big 12 for its upcoming multimedia rights negotiations," Yormark said. "Everything we do must create momentum for these negotiations, as well as building the value of the Big 12 brand and business."
In ensuring growth for the Big 12, Yormark pledged to the conference's board of directors that he would be "bold and humble, aggressive and thoughtful, and innovative and creative".
Yormark's previous experience will certainly leverage the conference's business as a brand. It remains unclear how he would position the Big 12 and him in conference realignment. However, Yormark once said that his office would be open to all options and "are open to business".
"We are exploring all options and we are open for business," Yormark said, when asked if the Big 12 had talks with any Pac-12 schools.
"Optionality is good, and we're vetting through all of them. I think it's fair to say I've received a lot of phone calls, a lot of interest. People understand the direction of the Big 12, and we're exploring those levels of interest."
Aside from Rhoades, TCU athletic director Jeremiah Donati also praised Yormark, saying "He's the perfect guy for us right now."
"We've got to just stand behind him and let him do his thing and continue to put us in the best possible positions as we can," Donati continued.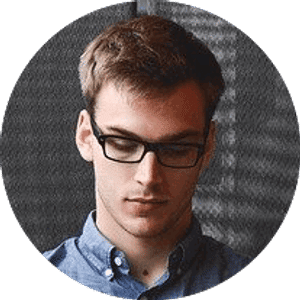 Jake Williams
Jake Williams is a sports gambling expert. He's been writing in the sports betting and DFS industry for over a decade. He specializes in MLB and NBA, along with College Basketball and College Football.