Oklahoma, Texas should stay away from Big 12 affairs, says Mike Gundy
July 15, 2022
The Oklahoma Sooners and Texas Longhorns are set to join the SEC by 2025. The USC Trojans and UCLA Bruins followed suit, confirming to leave for the Big Ten three years away from now. Oklahoma State Cowboys head coach Mike Gundy then argued that both Oklahoma and Texas should no longer be involved in the Big 12 Conference affairs.
Gundy told Big 12 commissioner Brett Yormark earlier this week on Wednesday that he should not allow the teams to participate in Big 12 business meetings.
Gundy wants Oklahoma, Texas out of Big 12 affairs
After making his remarks at Big 12 Media Days, Gundy said it was interesting to have Oklahoma and Texas in the conference meetings.
"It's interesting. We go to conference meetings, and OU and Texas are in there. They're still in the conference," he said via ESPN's Dave Wilson.
"But I'm guessing when they leave, they're scratching down things that can help them when they're in the SEC. So it is an unusual situation. I think there's a business side of it that nowadays people say, 'It is what it is.' Which ten years ago, they might not even let them in meetings."
He added that if he were the commissioner, he would decide not to invite the teams to any meetings.
"The new commissioner, I mean, honestly, if I was him, I wouldn't let OU and Texas in any meetings," Gundy continued.
Nevertheless, Gundy emphasized what he said to Yormark was a mere banter. He also praised the new commissioner, saying that Yormark was an "absolute perfect fit for what college football is today".
"I say that jokingly," Gundy continued. "But I mean, if you're strategically in a business meeting, if it's two cellphone companies, I don't want somebody from their company in my company."
Yormark will likely steer clear of Gundy's approach, as it would make the new commissioner start his tenure in an assertive and aggressive way. Besides, both Oklahoma and Texas will depart in 2025. It means that Yormark still has a few years to prepare before the programs leave for good.
Hearing that the Sooners will leave the conference left quite a few marks on Gundy as Oklahoma and Oklahoma State will cease their Bedlam rivalry series.
"The future of Bedlam is there's a year or two left," Gundy said. "I mean, that's the future of Bedlam, based on somebody else's decision."
The coach was adamant that it would be logistically difficult to carry the rivalry on despite fans wanting it to happen.
"So you're talking about contract buyouts, and you're talking about convincing head coaches to play another game, which would be like playing another conference game. There's a lot going on. I think most fans would love to do it. I just don't think it's feasible to happen, in my opinion," Gundy continued.
Gundy said he was not against the idea of Oklahoma and Texas leaving for the SEC, even if the teams left earlier than the initial schedule, as long as they pay the Big 12.
"If they leave early and they dump $80 million our way, I think that's awesome," Gundy said.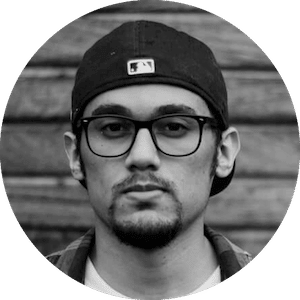 Gus Anderson
Gus Anderson is a gambling wizard. As a kid he dreamt about becoming a Tennis, Hockey and Golf professional but ended up as a gambling professional with focus on both sports & casino.