Big 12 Conference announces Brett Yormark as new commissioner
July 1, 2022
The Big 12 Conference has recently faced a change in management after Brett Yormark was named as the new commissioner replacing the former athletic director at the University of Northern Iowa, Bob Bowlsby. The appointment was announced just this week on Wednesday.
Previously, Yormark was serving as the co-CEO of Roc Nation Unified, a global licensing division within the Jay-Z owned full-service entertainment company, Roc Nation. Earlier in January this year, the new commissioner was promoted to COO of the company.
"I'm here to listen, learn, find ways to add value, add resources and try to help shine a light on the importance of college athletics," Yormark said in a statement.
"I look forward to leveraging my experience and network alongside our presidents, chancellors and athletic directors to shape the future of the Big 12 brand and emphasize our collective strengths."
Yormark joins Big 12 as new commissioner
Joining the Big 12 as its new commissioner means that Yormark is now the fifth person to have held the position ever since Bowlsby replaced Dan Beebe.
The conference confirmed that the signing of Yormark was made under a five-year-long contract with an expected starting date of August 1, 2022. However, the move was seen as unorthodox hiring, considering that Yormark has little to no experience in college sports.
Joining the dynamic collegiate sports that are currently undergoing quite a number of changes will surely present huge and numerous challenges for the new commissioner. However, before he was hired by Roc Nation in 2019, Yormark had a notable sporting career, working for 15 years with Barclays Sports and Entertainment.
Texas Tech president and chair of the Big 12 board of directors Lawrence Schovane sang high praise for the new commissioner, adding that Yormark was chosen for him being an adaptable leader.
"In Brett Yormark, we have chosen a highly adaptable leader who thrives in dynamic times. The landscape of college athletics is evolving to look more like the world Brett has been leading," Schovanec said in a statement.
Schovanec also added that Yormark excels in both building relationships and establishing partnerships — and will offer fresh takes to the conference.
"He's authentic and genuine in the way he builds relationships and partnerships, and he works relentlessly to deliver impact," Schovanec continued.
"As Brett immerses himself in college sports and connects with all our stakeholders, he will bring a fresh approach and dynamic energy to the Big 12 as we engage a new generation of student-athletes and fans."
Aside from the out-of-the-box hiring of Yormark, apparently, the newly hired commissioner was not the only one who brought in a set of extensive experience outside of college sports. The current commissioner of the Pac-12 George Kliavkoff previous served as MGM Resorts International's president of entertainment and sports.
Before Yormark's announcement on Wednesday, Kliavkoff said that he knew the new commissioner since both had worked together.
"He and I even worked together on some projects when I was at MGM and he was at the Barclays Center," Kliavkoff recalled.
"If it turns out that he's the new Big 12 commissioner, I think it'll be really good for college athletics and really good for anyone who believes that we have a unique moment in time to take a fresh look at all of college athletics, and people with different opinions, different voices and different perspectives will add value. I think Brett's one of those guys."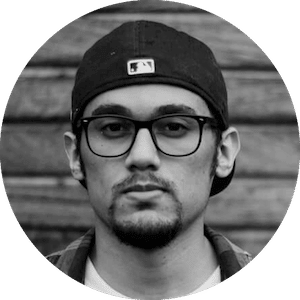 Gus Anderson
Gus Anderson is a gambling wizard. As a kid he dreamt about becoming a Tennis, Hockey and Golf professional but ended up as a gambling professional with focus on both sports & casino.