Ben Simmons dismisses Nets group chat exit rumor
August 10, 2022
Brooklyn Nets guard Ben Simmons has responded to claims that he left his team's group chat ahead of playoffs Game 4 against the Boston Celtics.
Fox Sports NBA analyst Ric Bucher was the first to report that the player exited the chat after being asked to prepare to face the Celtics.
"They're having a team chat before Game 4, thinking he's going to play against the Boston Celtics," Bucher said last week on The Herd.
"From what I'm told, Ben just left the chat. They asked him, 'Are you going to play?' Ben left the chat. Like he didn't even answer the question, just left the chat. And K.D. [Kevin Durant] is like, 'This is what I signed up for? This is who I'm playing with?'"
Simmons' response
Following a two month-hiatus, Simmons took to Twitter to dismiss the claim earlier this week, labeling the rumor "slow news day". He reposted a tweet by his fiancée, British TV presenter and model Maya Jama, which reads "Stop believing 'sources' in papers plz".
On Tuesday, NBA insider Shams Charania of The Athletic confirmed on The Pat McAfee Show that the incident indeed never happened.
"This never happened… it's an amazing story but it didn't happen," Charania said.
Recovering from injury
Charania also provided updates on the former Philadelphia 76er, saying that the three-time NBA All-Star was recovering from his back surgery while training in New York.
"He's looking good," Charania said. "There are high expectations [in Brooklyn] for Simmons. He's supposed to be ready for training camp… and he's doing more and more on the court."
Earlier in June, the New York Post's Brian Lewis also reported on Simmons' condition. He said Simmons was on track with his post-back surgery rehab. A source close to Simmons confirmed that month the player would likely be ready before the training camp in September.
He also reported that Simmons was seen with Jama attending a lacrosse game at Barclays Center.
"On Saturday, Simmons watched the Port Washington men's lacrosse team play in the Long Island Championship," Lewis wrote.
"Then on Tuesday, he took in the Liberty's win over Minnesota at Barclays Center with fiancée Maya Jama, as well as Nets teammates Seth Curry and Cam Thomas."
Simmons was acquired from the 76ers in February this year. The Australian wrapped his four years stint with Philadelphia on a bad note. He missed out on four preseason games, practices, on-court workouts, and meetings, for which he was fined $1.4 million. Simmons said he had been struggling with mental health issues.
At one point, Philadelphia stopped fining him until the team resumed rolling in fines as the player missed out on road trip games and refused to cooperate with the franchise. Eventually, he was traded to the Nets for guard James Harden and forward Paul Millsap. The 76ers included the now Chicago Bulls center Andre Drummond, guard Seth Curry, and two future first-round picks in the deal.
Simmons' return during the 2022 postseason was the most anticipated news in the NBA. Nets fans earlier criticized him for failing to show up in the season since the franchise was desperate for a win. Brooklyn came short and was eliminated by Boston after losing 4-0. However, it was confirmed that the 26-year-old would be off the court again due to back soreness.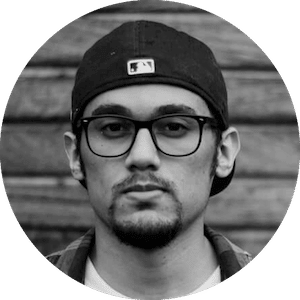 Gus Anderson
Gus Anderson is a gambling wizard. As a kid he dreamt about becoming a Tennis, Hockey and Golf professional but ended up as a gambling professional with focus on both sports & casino.