Former Boston Celtics center Bill Russel dies at 88
August 1, 2022
Bill Russel, the first-ever black coach to win a major title in U.S. sports, passed away at the age of 88. The news was first announced Sunday on Twitter. The former Boston Celtic center died in his Seattle residence with his wife, Jeannie, on his side.
Russel was supposed to present the NBA Finals MVP trophy in June, but he could not attend the event due to health issues. In a statement, his family said they hoped people could continue his legacy.
"We hope each of us can find a new way to act or speak up with Bill's uncompromising, dignified and always constructive commitment to principle," the statement reads. "That would be one last, and lasting, win for our beloved #6."
The NBA Commissioner Adam Silver paid tribute to the legend through an official statement posted by the NBA on Twitter.
"Bill stood for something much bigger than sports: the values of equality, respect and inclusion that he stamped into the DNA of our league," he said.
"At the height of his athletic career, Bill advocated vigorously for civil rights and social justice, a legacy he passed down to generations of NBA players who followed in his footsteps."
Silver highlighted Russel's persistence in advocating for human rights throughout his life.
"Through the taunts, threats and unthinkable adversity, Bill rose above it all and remained true to his belief that everyone deserves to be treated with dignity," he said.
Russel won 11 championship titles in his 13 seasons with the Celtics. He tied with the Montreal Canadiens' center, Henri Richard for the most titles won by any player on a North American professional team.
During his time as a player, Russel recorded 12 NBA All-Star appearances and five NBA MVP Awards. Russell won two NCAA titles for the San Francisco Dons in 1955 and 1956 and an Olympic gold medal in 1969.
Statement by President Joe Biden
Following Russel's passing, President Joe Biden released a statement to pay tribute to the star coach.
"Throughout his life, he forced us to confront hard truths," Biden said. "And on this day, there are generations of Americans who are reflecting on what he meant to them as someone who played for the essential truth that every person is entitled to be treated with dignity and respect."
Russel had huge concerns for humanity. He was a leader in the American Civil Rights movement in the 1960s and participated in the 1963 march on Washington. He supported Muhammad Ali in his decision not to take part in the Vietnam War. He won the Presidential Medal of Freedom in 2011 and was presented the honorary medal by the then president, Barack Obama.
Obama also paid tribute to the Celtics legend, saying Russel was an inspirational winner and leader.
"Today, we lost a giant," Obama said. "As tall as Bill Russell stood, his legacy rises far higher — both as a player and as a person. Perhaps more than anyone else, Bill knew what it took to win and what it took to lead."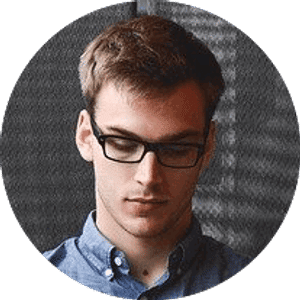 Jake Williams
Jake Williams is a sports gambling expert. He's been writing in the sports betting and DFS industry for over a decade. He specializes in MLB and NBA, along with College Basketball and College Football.