Paolo Banchero and Chet Holmgren show worth in NBA Summer League
July 18, 2022
The NBA Summer League has wrapped up with Paolo Banchero and Chet Holmgren becoming the latest sensation. The two youngsters have shown a glimpse of the NBA's future throughout the five-days tournament in Las Vegas.
Banchero played two games in Vegas, collecting 40 points, 12 rebounds, ten assists, and 20 free throw attempts. He has a turnover record of ten, with eight coming from a 25-minute performance against Sacramento. Despite some mistakes he regularly committed, Magic will keep giving him playing time to gain experience.
"I'm just trying to play at my speed," Banchero said. "In college, it's harder. You can't play at your pace all the time because there's always help and always a double. In the league, there's a lot more space. I'm getting used to it and finding my way. … [The turnovers were] really me just throwing the ball away. I've got to clean that up."
Similarly, Holmgren has made 2+ blocks in every summer league appearance. With a four-block game coming against the Houston Rockets. So size is not something people should bother about the Minneapolis-born.
Talking about his performance, Holmgren said he was still lacking in some aspects, which was apparent in his latest game against the Sacramento Kings.
"Trying to cover up gaps and holes," he said. "No matter how good your defense is, disadvantages are going to happen in a game, whether it's in transition or the half-court. Having length and being able to cover space, get deflections, whatever it might be."
Teammate Josh Giddey recalled their duet throughout the tournament and praised Holmgren.
"[Holmgren] does everything on both sides," Giddey said. "He can stretch the floor, knock down threes, play at the ring, play in the midrange. On the defensive end, he protects the ring like I've never seen before. I know he's got my back on that end."
Odds favorites
With such performance, it is no surprise they are the favorite to win the Rookie of the Year title in 2023. In fact, they lead the odds, with their names listed in every sportsbook.
Holmgren jumped to the top spot on the odds board thanks to his stellar performance for the Oklahoma City Thunder. Paul Banchero also displayed a similar quality for Orlando Magic during the tournament. They are now co-favorites to win the award at +350 odds. Behind these two, there are Jaden Ivey, Jabari Smith, and Keegan Murray, who have +500, +650, and +750 on their names, respectively.
The off-season competition has always been a window to foresee the future talents of the NBA. Banchero and Holmgren surely have something to prove themselves, but the real challenge will come when they face full NBA roosters in the coming months.
The appearance of Banchero and Holmgren ignited a huge-scale debate in many NBA online rooms. Many still think it is too early for them to get attention. However, for those who have followed the players closely, it is just a matter of time for them to rise and shine in the main league.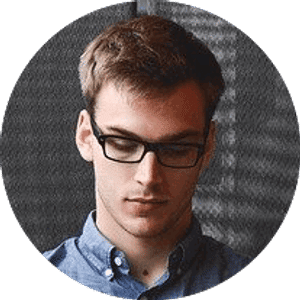 Jake Williams
Jake Williams is a sports gambling expert. He's been writing in the sports betting and DFS industry for over a decade. He specializes in MLB and NBA, along with College Basketball and College Football.