NBA Draft 2022: Orlando Magic pick Paolo Banchero No. 1 overall
June 24, 2022
The Orlando Magic concluded the 2022 NBA Draft by selecting former Duke Blue Devils forward Paolo Banchero with the No. 1 pick. The decision shocked many on Thursday since the No. 1 was expected to either fall on forward Jabari Smith or forward Chet Holmgren.
Following the move, even Banchero himself was shocked by the decision. Nonetheless, he made history being the third Duke selected as No. 1 after New Orleans Pelicans forward Zion Williamson in 2019 and Brooklyn Nets guard Kyrie Irving in 2011.
"I didn't find out that I was actually getting picked until about 20 seconds before the Commissioner came on the stage. I can't believe it. I'm ready," Banchero said.
NBA Draft on Thursday, top five picks
Prior to entering this year's draft, Banchero played for the Blue Devils. He attended the program in 2021 and only spent a year.
Despite a short stint at Duke, the 19-year-old played in 39 games and averaged 33.0 minutes per game. Additionally, he managed 17.2 points per game, in addition to hitting 7.8 rebounds and 3.2 assists.
In multiple mock drafts, Banchero was projected to land as No. 3, behind Smith and Holmgren securing the top two spots. However, the conclusion of the NBA Draft has former Gonzaga Holmgren being picked No. 2 by the Oklahoma City Thunder, while Smith ended as No. 3 with the Houston Rockets.
The other top five picks are former Iowa Hawkeyes forward Keegan Murray as the Sacramento Kings' No. 4 and former Purdue Boilermakers guard Jaden Ivey to the Detroit Pistons as No. 5 pick.
"I'll be surprised if I'm not taken No. 1. It's just my competitive nature mixed with my unselfishness and my ability to just shoot the ball, defend multiple positions and care about winning," Smith said following the announcement.
"I don't care about stats. I feel I can help any team right away. But I feel I'm the No. 1 pick."
Banchero to go pro with Magic
With the addition of Banchero to the team, Orlando now has three young players in the locker room. The 2022 ACC Rookie of the Year will be joining Canadian guard Shai Gilgeous-Alexander and Australian guard Josh Giddey.
Selecting Banchero as No. 1 overall was not the only shocking move that Orlando has made. Reportedly, the Magic did not have any formal pre-draft workout or meetings with the former Duke ahead of the draft deadline on June 23.
Bleacher Report's Jake Fischer said that Banchero supposedly was scheduled to visit Orlando on Monday. However, his trip was canceled and the team decided to get with him on the phone about the draft stunt, which Fischer called a "gambling movement" made overnight.
"This isn't even a dream. I feel like this is a fantasy. I dreamed of being in the N.B.A., but being the No. 1 overall pick — this is crazy," Banchero added.
"I was telling everyone I wasn't going to cry no matter what pick I was picked. It just hit me. I couldn't stop it."
Now that the deal is official, the 6-foot-10, 250-pound player will be contributing to making the franchise playoff-ready in the upcoming season.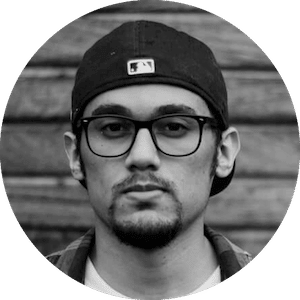 Gus Anderson
Gus Anderson is a gambling wizard. As a kid he dreamt about becoming a Tennis, Hockey and Golf professional but ended up as a gambling professional with focus on both sports & casino.