Yankees dwindle due to poor offense, injured stars despite dominance in AL East
August 9, 2022
The New York Yankees are posting quite a decent show this season, from their recent 9-4 victory over the Seattle Mariners on Monday to leading the American League East with a 71-39 win-loss record.
Despite these, the Yankees seem to struggle and all due to its performance over the last quarter of the season, hitting a record low 19-21 in the last 40 and is now tied to city rival the Mets, the leader of the National League East.
The Yankees' victory on Monday was much needed as the team had just returned from sustaining five consecutive defeats before starting their three-game series with Seattle. Even prior to Monday's matchup, NY conceded its two-series game to the Mariners and St. Louis Cardinals.
This and the fact that the Yankees' rosters are struggling has made its fans worried whether the once iconic franchise could regain its former glory.
Yankees' dwindling performance
The Yankees are not in a tough spot when it comes to conference dominance even after sustaining a series of defeats prior to Monday night's triumph over the hosting Mariners. Regardless, what matters most is taking home the World Cup title back home at Yankee Stadium.
The team has collected a whopping 27 World Series titles and 20 AL East Division titles. The Yankees last won the World Series back in 2009. Since then, the Yankees' regime has gone under the stone and all is due to its lineup not being at a full strength.
Yankees executive Brian Cashman acknowledged this problem, saying that the team has been through "tough times".
"I like our team. There's strength in all aspects of our roster," Cashman said. "We're going through some tough times, but we will navigate things to the best of our abilities. … And we hope we are flying high when it counts most."
Most notably was last year, when the Yankees came short in the AL East standings trailing eight winning points in the second position behind the Tampa Bay Rays. New York was also tied to the Boston Red Sox having the exact same 92-70 win-loss record.
The Yankees lack most in producing timely hits and falling to their contenders in early-game. These in addition to the team's bad habit of heavily relying on its stellar pitching department were the likely cause behind their downfall last season. Team manager Aaron Boone voiced the same concern but remains optimistic the team will make it through this season.
"I do feel like offensively we're very close. I feel like a number of our guys are in a pretty good place as far as at-bat quality, how they're hitting the ball. I think hit into some tough luck at times. I thought we hit a number of balls well last night," Boone said in April.
"I feel like there's a number of guys that are going already. I feel like [Anthony Rizzo] and [Giancarlo] Stanton are really rolling and [Aaron] Judge has been pretty good. I do feel like Joey Gallo has had a lot of really good at-bats. I feel like [Josh] Donaldson's close here to breaking out. So I'm not too worried about it."
If anything that the Yankees should fix is the offense play, the roster and find the appropriate replacements for some of its off-field stars, said Jon Heyman of the New York Post.
Heyman noted that NY had to pay an expensive price in their tournament run following first baseman Anthony Rizzo and right fielder Giancarlo Stanton being out for a few games. Third baseman Matt Carpenter would likely enter the injured list after breaking a bone on his foot on Monday. While right fielder Aaron Judge remains a valuable player for the Yankees.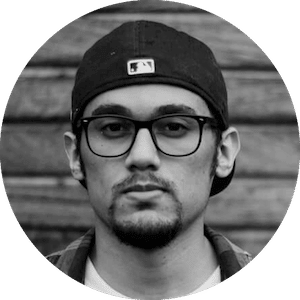 Gus Anderson
Gus Anderson is a gambling wizard. As a kid he dreamt about becoming a Tennis, Hockey and Golf professional but ended up as a gambling professional with focus on both sports & casino.