Reports: Yankees 'unlikely' to trade for Royals' Andrew Benintendi due to unvaccinated status
July 15, 2022
The New York Post's Jon Heyman has said the New York Yankees were very unlikely to pursue Kansas City Royals star outfielder Andrew Benintendi. Reportedly, the reason was due to the player's unvaccinated status. The baseball columnist also added that city rival, the New York Mets, were still interested in a trade for Benintendi.
With the trade deadline being on August 2, the Yankees have been trying to up their recruitment game by adding more star hitters to their lineup. The team laid eyes on Benintendi and instantly became a strong candidate to win over the left fielder.
However, it appears that the franchise has lost its interest in Benintendi. Due to his unvaccinated status, he would be unable to attend away games against Canadian teams. Additionally, Benintendi could also enter free agency this season.
"Yankees are unlikely to continue pursuit of Andrew Benintendi since he is unvaccinated. NYY has 6 games left in Toronto and could meet Jays in playoffs. Yanks are the one team to send their complete roster to play in Toronto," Heyman wrote.
Losing interest in Benintendi
The 28-year-old is among the ten Royals players who were still unvaccinated following the team's away game in Toronto to play the Blue Jays. Benintendi and second baseman/OF Whit Merrifield missed the game due to the COVID-19 regulations in Canada.
"At the end of the day, it's their choice. It's what they decide to do. And we've always been an organization that promotes and encourages individual choices. Unfortunately, some of this affects the team," Royals president of baseball operations Dayton Moore said.
"We're disappointed in some of that, but we realize it's part of the game and part of the world we live in. We're just really looking forward to providing these players an opportunity who are getting a chance to play in Toronto."
Now that the Yankees has stopped pursuing Benintendi, the fate of outfielder Joey Gallo in the team remains uncertain. Multiple reports hold Gallo's name on New York's trade list in exchange for Benintendi. According to Daniel Chavkin of Sports Illustrated, the Yankees and Royals had previous talks about the OF, indicating that the teams were interested in a trade.
"For me, it was a personal decision," Benintendi told reporters of his unvaccinated status. "And I'm going to leave it at that."
Potential replacement
New York might have ceased its pursuit to trade for Benintendi, but it does not mean the deal with Kansas City is off. Reportedly, center fielder Michael Taylor is on the Yankees' interest list, according to Sportnaut's Matt Johnson.
Acquiring Taylor might be the best for the Yankees considering that the 31-year-old is not as financially demanding as Benintendi. However, Taylor is also unvaccinated, which could be a turnoff for the team.
The franchise signed him last year after four years of playing for the Boston Red Sox. The Cincinnati native is leading Royals left fielders, playing in 1,116 innings with a .987 fielding percentage. His stats brought him his first Gold Glove Award.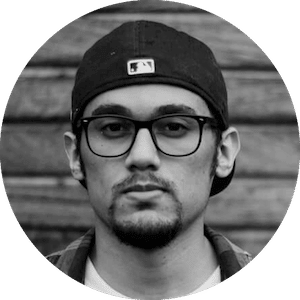 Gus Anderson
Gus Anderson is a gambling wizard. As a kid he dreamt about becoming a Tennis, Hockey and Golf professional but ended up as a gambling professional with focus on both sports & casino.