Westlake Chaparrals WR Jaden Greathouse commits to Notre Dame
July 17, 2022
Austin Westlake Chaparrals' wide receiver Jaden Greathouse has announced his commitment to Notre Dame. The talented pass catcher chose the Fighting Irish over Texas, Oklahoma, and South Carolina.
Greathouse had offers from several other universities, namely USC, Texas A&M, Michigan, Penn State, Baylor, Arkansas, Arizona State, Mississippi State, and Kansas.
When asked why he chose Notre Dame instead, Greathouse responded: "After the state championship game my junior year Notre Dame game calling and the rest is history."
"It was really just a feeling. Shout out to Coach (Chansi) Stuckey, Coach (Marcus) Freeman, Coach (Tommy) Rees, they are all great recruiters and great people and great coaches," he said to Irish Breakdown.
"I definitely believe in them for sure. I have a great relationship with all of them, we talk every day. It was just constant communication, and building trust with each other that sealed the deal."
Greathouse also added that his playing style fits into the Notre Dame offense.
"Definitely just trying to get me the ball as much as they can," he noted. "Putting me outside, putting me in the slot, in motion, everything they can do to get me the ball. I have a unique play style so I just want to get it in my hands and get in space and make plays."
Greathouse's records
Greathouse is one of the most productive wide receivers in the country. He was a standout for the Westlake Chaparrals, who went 16-0 and won the state championship last season.
He led the team with 66 catches for 1,274 yards and 20 touchdowns at 19.3 yards per catch. Furthermore, Greathouse was at his finest in the season's biggest game, hauling seven catches for 237 yards and three touchdowns in a 40-21 win over Denton Guyer.
The Westlake star begins his senior season with 182 career catches for 3,134 yards (17.2 YPC) and 43 touchdowns. As a sophomore, Greathouse racked up 47 passes for 715 yards (15.2 YPC) and 10 touchdowns, followed by 69 catches for 1,145 yards (16.6 YPC) and 13 scores.
Notre Dame's outstanding 2023 recruiting class, which now goes back to No. 1 with Rivals and on the 247Sports composite rankings, gets even better with the addition of Greathouse.
According to Rivals and ESPN, the Westlake standout is the nation's No. 69 overall player and the No. 85 overall player, respectively. He is also regarded as the country's fourth-best wide receiver by ESPN.
Greathouse joins Braylon James, Rico Flores Jr.
Greathouse joins a talented receiving class that includes James and Flores Jr. Greathouse is the fourth player from Texas to commit to the Irish besides James. Notre Dame has to land Ronan Hanafin to close the wide receiver gap in this class.
Because of his length and speed, James can play both outside receiver positions. Flores is a skilled route runner and passes catcher who can play the slot (Z) and field position (X). Meanwhile, Greathouse is capable of playing all three roles. The athleticism and versatility of Hanafin would make him an even better fit at all three positions than Greathouse's.
Recently, the receiver position has been under-recruited, leaving the roster with one freshman (Tobias Merriweather), no juniors, and no fourth-year seniors on scholarship. Notre Dame has now taken another crucial step toward not making the same mistake again.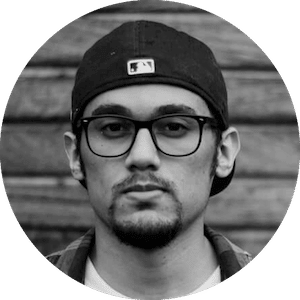 Gus Anderson
Gus Anderson is a gambling wizard. As a kid he dreamt about becoming a Tennis, Hockey and Golf professional but ended up as a gambling professional with focus on both sports & casino.