Trayce Thompson talks about older brother Klay's early football career
August 10, 2022
Ever since star forward Klay Thompson debuted with the Golden State Warriors in 2011, he has become one of the top shooters in the NBA. His pairing with teammate guard Stephen Curry makes the duo an effective offensive pair for the team, evident when the Warriors won the 2022 NBA title. However, Klay's brother, Trayce, said he was still in disbelief that basketball would be his career instead of football.
Speaking to PEOPLE's Natasha Dye, Trayce said he was certain his older brother would play football. Klay used to play quarterback for his high school team when he was a freshman. The younger sibling even praised the Warriors star for how good he was playing QB.
Despite both sports being completely different, Klay's arm strength and shooting accuracy could translate well into football. Regardless, playing basketball and accumulating over ten years of stints with the Warriors seems like a fitting career path for the Warriors' player No. 11.
'I was surprised he quit football as early as he did'
Similar to Klay, Trayce is a professional athlete that plays for an elite team in an elite league. Trayce entered the MLB in 2009 after being drafted by the Chicago White Sox in the second round of the draft. However, it was not until 2015 that he would be promoted to the majors by Chicago. He made his first major homer on August 11, eight days after his promotion.
Since then, Trayce has signed to six MLB teams, including his current team, the Los Angeles Dodgers, playing as an outfielder for the team. Speaking on Monday, Trayce said he was surprised with Klay's career path as the older sibling used to play football and was "really good" at the sport he had left. He also added that what surprised him the most was Klay's early exit from the sport.
"I thought he was going to play football. He doesn't talk about a lot anymore, but he was a really good quarterback," he said.
"I was surprised he quit football as early as he did, but I wasn't surprised he has done what he's done.
One is based at Dodger Stadium and the other at Chase Center. The siblings are now enjoying success in each of their sports.
Klay's optimism in Trayce's MLB career
Klay also spoke of his younger brother, adding he had a huge amount of faith that the 31-year-old would make it into the MLB and play for one of the teams in the majors.
"He just really loved Ken Griffey [Jr.], that was his hero," said Klay. "I never really remember a time where he did not have a baseball bat in his hands."
He also shared the time when he, alongside Curry, would watch Trayce from the seats at Dodger Stadium, which made him "feel like a kid again".
"It's the most fun to be a spectator and drink a bunch of beers and eat nachos. And to cheer your brother on? I feel like a kid again. It's the best," Klay said.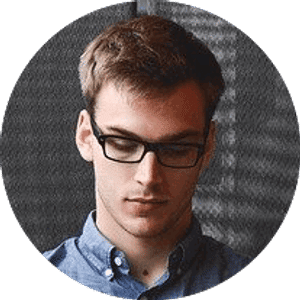 Jake Williams
Jake Williams is a sports gambling expert. He's been writing in the sports betting and DFS industry for over a decade. He specializes in MLB and NBA, along with College Basketball and College Football.