Ten Chicago White Sox veteran players put on injured list
June 26, 2022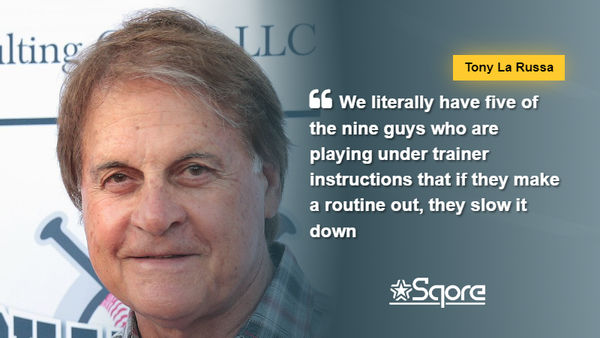 In a press conference on Saturday, Chicago White Sox manager Tony La Russa informed reporters that several White Sox veterans had been instructed to slow down their outs when running toward first base if they make routine outs. White Sox are taking steps to prevent their injury list from growing further.
The news followed a 6-2 loss by the White Sox to the Baltimore Orioles, extending Baltimore's winning streak to four games. The White Sox have lost four straight games.
La Russa said fans might perceive some slower runs to first base as lackluster. However, that list contains a great deal of "key offensive players" who will be crucial to Chicago's chances of catching the Minnesota Twins and Cleveland Guardians for first place in the American League Central.
"As long as the fans understand it," La Russa said, "they're not lazy, but their legs are important."
Injured list
There are currently 10 players on the White Sox's injured list, and that number would increase vastly if their medical staff did not take preventive measures.
"We literally have five of the nine guys who are playing under trainer instructions that if they make a routine out, they slow it down," said La Russa on Saturday.
Among those players are left-fielder AJ Pollock, first baseman Jose Abreu, shortstop Tim Anderson, designated hitter-outfielder Andrew Vaughn, and center fielder Luis Robert. The team's initial hope was with Eloy Jiménez, according to White Sox reporter for The Athletic Chicago James Fegan.
"Tony La Russa said the team's initial hope with Eloy Jiménez is that his injury, while significant, is not season-ending, and would keep him out for less time that his torn pectoral tendon last season. More testing is needed to affirm that," Fegan's tweet reads.
Despite what fans perceive as a lack of hustle, La Russa says players have been instructed not to risk further aggravating their condition and potentially being forced to retire.
"If you watch closely, there are extra bases we haven't taken, and you can sit them, but they're key offensive guys," La Russa said. "So as long as the fans understand it, they're not lazy, but their legs are important."
After hitting a single to left field, Robert jogged to first after skipping past Blue Jays left-fielder Lourdes Gurriel Jr. for a triple if he had not stopped. According to La Russa, Robert could be rested, but he could run "under some sort of control out there."
After chasing down Jonathan Arauz's drive in the fifth inning and running out a double in the eighth, Robert played better in the 6-2 loss to the Orioles. After Friday night's game, Anderson didn't start Saturday, and if the soreness persists, he might take another day off.
"We can't risk losing him again," La Russa said.
To accommodate ceremonies honoring pitcher Jim Kaat's upcoming induction into the National Baseball Hall of Fame, the White Sox game on July 16 in Minnesota has been moved to 2 PM instead of 1:10 PM.
White Sox in community service
Before the game against the Orioles, the Sox granted an "ultimate wish" to Beau Dowling, a 7-year-old with high-risk neuroblastoma. As the Orioles and White Sox lined up on the foul lines, Dowling received player autographs, gifts, and a special "Home Run for Life."
Dowling underwent multiple rounds of chemo, radiation, immunotherapy, and stem cell transplants. Earlier this month, he underwent surgery for thyroid cancer.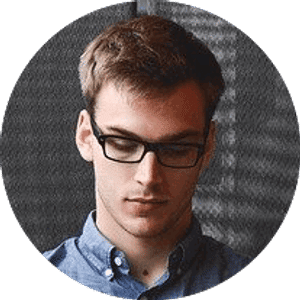 Jake Williams
Jake Williams is a sports gambling expert. He's been writing in the sports betting and DFS industry for over a decade. He specializes in MLB and NBA, along with College Basketball and College Football.