Yankees' Josh Donaldson reveals zero support from teammates in Tim Anderson incident
June 2, 2022
New York Yankees third baseman Josh Donaldson revealed his disappointment recently when his fellow teammates refused to back him up after making a remark toward Chicago White Sox shortstop Tim Anderson after Jackie Robinson.
Donaldson revealed that the remark was an inside joke between the two that also dates back to Sports Illustrated 2019's interview when Anderson said that he felt "today's Jackie Robinson". This ordeal spiraled out of control when manager Tony La Russa called it racist and when Donaldson was suspended for a game and fined an undisclosed amount of money on May 21.
Donaldson's remark turns out of control, receives no support from Yankees
The 36-year-old Donaldson was signed to the Yankees on March 13, 2022. He alongside shortstop Isiah Kiner-Falefa and catcher Ben Rortvedt was released to play in New York by the Minnesota Twins for catcher Gary Sanchez and third baseman Gio Urshela.
Hitting the fresh green field of New York was not equal to invulnerability to controversies and alleged disrespectful comments made towards fellow Major League professionals.
Donaldson learned the hard way back on May 23 when the league suspended him for one game and fined him after a "disrespectful" comment made in "in poor judgment" towards Anderson. Moreover, the White Sox player said that he agreed with team manager La Russa who thinks the remark was racist.
Even at home in the Yankees, the former Twins player did not receive any support regarding what the MLB called a disrespectful comment he made. Team manager Aaron Boone thinks the player should have not done it in the first place. Additionally, fellow teammate Aaron Judge also voiced the same concern.
It remains unclear whether Donaldson's career in New York will be short-lived. However, the three-time All-Star felt that he received little to no support at all from the Yankees.
"I think that was tough to hear, for sure, just for the simple fact that I pride myself on being a good teammate, and everywhere I've went, every organization that I've been a part of, minus Oakland, has offered me extensions, has wanted me to stay back," Donaldson said.
"They've showed that they wanted me a part of their team. Obviously it didn't work out that way. And that's just the business end of it. And also everywhere I went, I've won. I think part of winning is having good team chemistry, and I've taken pride everywhere I've went I've always tried to help people try to get better."
Donaldson issues apology, maintains Anderson misinterpreted his reference
Donaldson had issued a public apology to Robinson's family last week.
"I think everybody wanted to have a say. But they don't know my heart. I do feel bad that the Robinson family—I never wanted them to feel their name should ever be regarded in a bad light. That was why I issued the apology," Donaldson added.
When asked whether he had discussed the matters with Anderson, Donaldson revealed that he has yet to have a chance to and thinks that the White Sox pro likely misinterpreted his references.
Despite the league having disciplined Donaldson for his comments, the case is likely to continue as the 2015 AL MVP seems to have more players refrained to give him public support. One of which was from former teammate Chicago reliever Liam Hendricks who shared that he is "not a fan" of Donaldson.
"I know Liam has come out a couple times and said some stuff about me," Donaldson said. "It's weird because I hear one thing and then when I see him it's different. So it's definitely been confusing for that. I'm not saying that every one of my teammates have always been best friends with."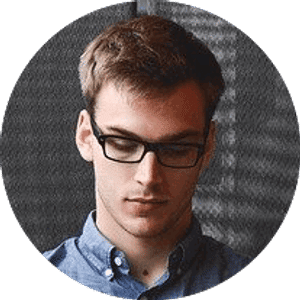 Jake Williams
Jake Williams is a sports gambling expert. He's been writing in the sports betting and DFS industry for over a decade. He specializes in MLB and NBA, along with College Basketball and College Football.