Steve Sarkisian fights to land Arch Manning
June 25, 2022
Steve Sarkisian tried his best to land Arch Manning, according to Nelson Stewart, Manning's coach at Isidore Newman in New Orleans, where the quarterback started his career as a rising senior. Manning announced on Thursday, earlier this week, that he will be taking his game to Texas.
"I think this is where he belongs," Stewart said.
Stewart appreciated Sarkisian, who became coach at Texas in early 2021, for keeping in contact with him over the past couple of years. Stewart and gave credit to coach AJ Milwee for developing a solid relationship with the quarterback.
"Certainly, his recruitment has been like no other," Stewart commented. "For the past feels like seven years, this has been a second job. But he is a wonderful young man that just does things the right way. He's a great teammate,"
"It's crazy. The first Zoom that I went on during the pandemic was Sark. AJ was setting up the computer, and it was like, 'Hey, how are you guys doing?' There they are! "
"Sark, he went all-in," he continued. "And I know a lot of people said that was crazy, but I just had a good feeling. I talked to AJ Milwee more in the past two years than my wife."
Manning's commitment
Manning is not just the son of Cooper Manning but is also the nephew of Eli and Peyton Manning and the grandson of Archie Manning. In addition to having a powerful and precise arm, he also possesses mobility, a quality his well-known uncles did not fully have.
Manning's father, Cooper, was an acclaimed receiver who chose Ole Miss before an injury ended his career. Meanwhile, Cooper's younger brother Eli was also a rebel and had become the leader of all school times, surpassing the family patriarch that is none other than Archie himself.
Every football coach in the country would have walked from their house to Cafe du Monde to sign the young Manning. Still, Texas beat out Alabama, Georgia, and a few other top contenders.
After a recruitment process with unprecedented levels of intrigue, Archie chose to commit to Texas.
Texas and Oklahoma will leave the Big 12 and join the SEC in 2025 when Manning will be a junior. In 2025, Texas will join the SEC, meaning that all four of Manning's children will have rejected LSU and opted to play for one of the Tigers' conferences rivals.
NIL may affect Manning's decision
Manning has not talked publicly about the reasons behind his choice and his only communication on the subject was his social media announcement. He joined Twitter in February, but this is the first tweet he's ever posted.
According to reports, it may be impossible to assume that Name and Likeness (NIL) rights did not play a role in the decision-making process. Alumni and the other University of Texas in Austin supporters have amassed considerable wealth over the years, even though coaches are not allowed to arrange endorsement money directly.
Although Manning might have made a fortune anywhere, some say he appears to be able to generate the most NIL deals when he goes outside of Texas.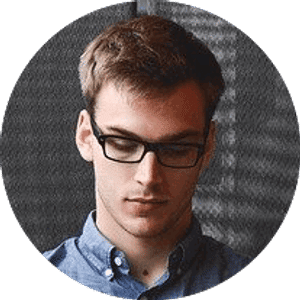 Jake Williams
Jake Williams is a sports gambling expert. He's been writing in the sports betting and DFS industry for over a decade. He specializes in MLB and NBA, along with College Basketball and College Football.