'Basketball is a little behind football', says Gators' Todd Golden on NIL deals
May 30, 2022
The introduction of Name, Image, and Likeness compensation for athletes has been shaping the climate of the NCAA ever since the policy was approved in 2021. The NIL policy exposed student-athletes to monetary access from their NIL, regardless of whether the state where the athletes are residing has NIL-related laws in place.
Many have argued that while providing students compensation for their NIL is beneficial, the policy introduces drastic changes to college sports. The scene is slowly yet steadily turning into an unregulated market of athletes bidding wars, where donors often gain access to a game-changing position in their favorite team while, more often than not, undermining the role of head coaches.
Football stands out as a place where NIL deals have developed. A large portion of donors resides in the sport compared to other sports in the NCAA. In other words, college football is where more student-athletes are being exposed to salary-based compensation. Florida Gators head coach Todd Golden has said college basketball trails behind football in regards to NIL deals but the potential of it to affect recruitment remains.
'Basketball is a little behind football', says Todd Golden
Golden has said that college basketball trails behind football when it comes to NIL deals. Golden explained that there was no college basketball team that had ventured deep into the NIL ordeal.
"I think basketball is a little behind football, to be honest. Not saying there isn't programs who have navigated that space for a while now," Golden spoke to media on Thursday.
"It was really when the whole Miami story broke that it really got hot in our world of recruiting."
Despite the slightly comfortable takes on the matter, it does not necessarily mean that NIL deals do not exist in college basketball. Golden explained that NIL had yet to affect player recruitment, but the potential was there.
"It hasn't been a very big part of the discussions we've had with recruits, but we definitely anticipate over the next three to six to nine months that it's going to be very important and very present," Golden continued.
"It definitely adds another layer in terms of recruiting and sifting through what's important for the student-athlete, and people who are kind of supporting them through the process. But, yeah, it's definitely part of the conversation we're having every time."
While Golden's team has demonstrated less emphasis on the implications of NIL deals, it does not mean the head coach is unaware of how compensation can affect players' status and recruitment in the future.
A recent example of a NIL deal involved former Pittsburgh Panthers wide receiver Jordan Addison, who entered the transfer portal earlier. News broke that the USC Trojans, Addison's current team, offered him a whopping value of a $3.5 million NIL deal, according to multiple reports.
Both Golden and the Gators are currently preparing for NIL deals to make their way into college basketball.
"I'll just say I'm excited to get down to the SEC meetings next week and hear what the commissioner and the rest of the coaches have to say about it," Golden said.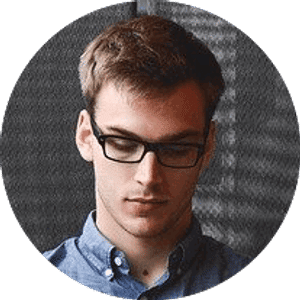 Jake Williams
Jake Williams is a sports gambling expert. He's been writing in the sports betting and DFS industry for over a decade. He specializes in MLB and NBA, along with College Basketball and College Football.